Buttermilk Bacon Pancakes with Bourbon-Maple Syrup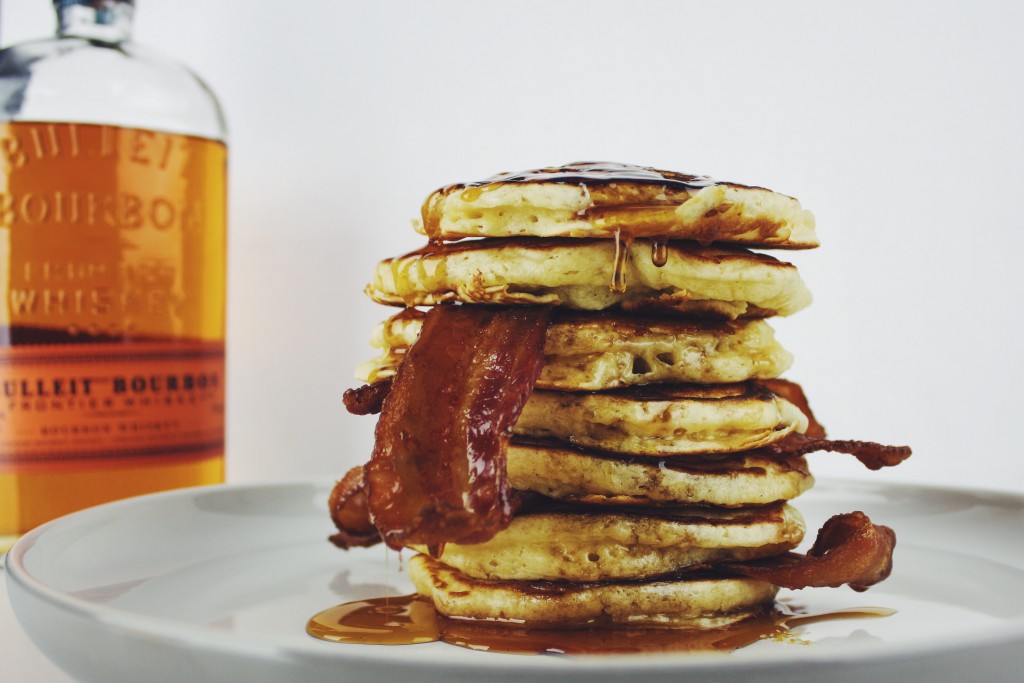 Nothing says brunch like a giant stack of pancakes. Whether you like to eat them with berries, chocolate or, in this case, bacon, pancakes are an easy way to make breakfast something special.
These buttermilk pancakes are light and airy on the inside with a nice caramelized char on the outside. They're stacked high with crispy bacon between them and then doused in bourbon-maple syrup. I used to always cook my bacon in a pan, but ever since trying it in the oven, I haven't gone back. There are a few reasons for this.
Firstly, it's easier and cleaner. Secondly, I think it comes out way better; it gets perfectly crisp and doesn't curl.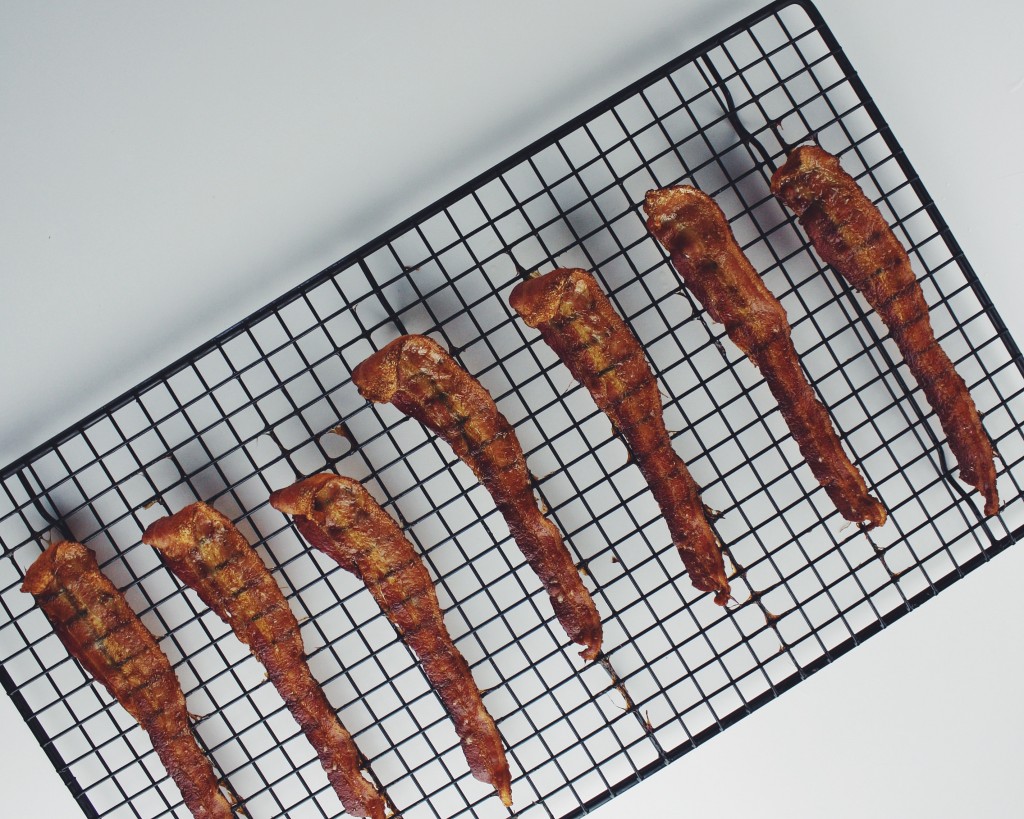 That perfect bacon is one of the things that make these pancakes so great. The other? Bourbon. These pancakes are basically just an excuse to start drinking before noon. The syrup is made by combining some maple and a little (or a lot) of bourbon. While you're at it, you might as well throw a little in your coffee too.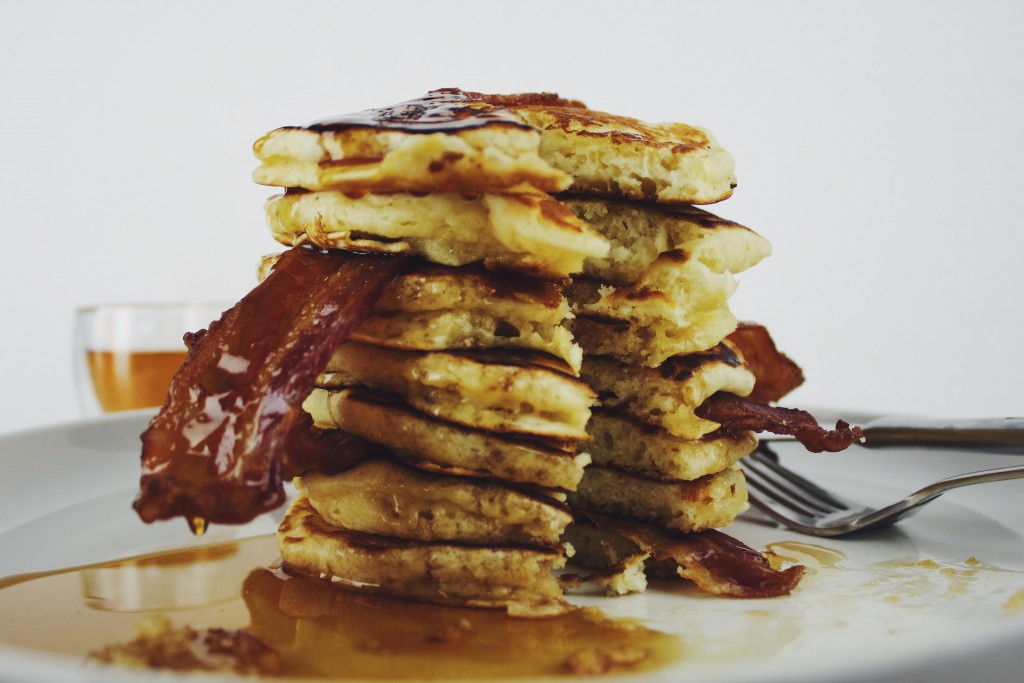 Ingredients
2 cups all-purpose flour
2 cups buttermilk
2 large eggs
¼ cup sugar
4 tbsp (half a stick) unsalted butter
2½ tsp baking powder
1 tsp baking soda
1 tsp salt
1 tsp vanilla
Vegetable oil, for skillet
8 slices of bacon
1 cup maple syrup
1/3 cup bourbon
Method
Start by melting the butter in a microwave safe bowl or in a small pan on the stove. Allow it to cool off a little while you prep the rest of the ingredients. In a large mixing bowl, whisk together the flour, sugar, baking powder, baking soda, and salt. In a separate mixing bowl, whisk together the eggs, buttermilk, and vanilla.
When the butter has slightly cooled mix it in as well. Pour the wet ingredients into the dry ingredients and whisk together just until combined. The batter will be clumpy but that's what you want. In order to get a light and airy pancake, it's important not to over-mix the batter. Place the batter in the fridge until ready to cook the pancakes.
To make the syrup, combine the bourbon and maple syrup in a small saucepan. Bring to a boil and then turn the heat to low. Allow it to simmer until slightly thickened, this will only take a few minutes. Turn off the heat until ready to use.
Get the bacon going before you move on. Lay the bacon on a baking sheet lined with a wire rack or parchment paper and place into oven set to 375°F. Don't worry about it being preheated first. Allow the bacon to cook 20-25 minutes or until crisp to your liking.
Remove batter from fridge and heat a large skillet or griddle on medium heat. Brush with vegetable oil and spoon on batter in about 1/3 cup portions. The pancakes only take 1-2 minutes per side. When the tops start bubbling, it's time to flip. If not eating right away, you can keep them warm in a low oven.
Serve with the bacon and bourbon maple syrup. This would also be a great place to use Candied Bacon Butter.