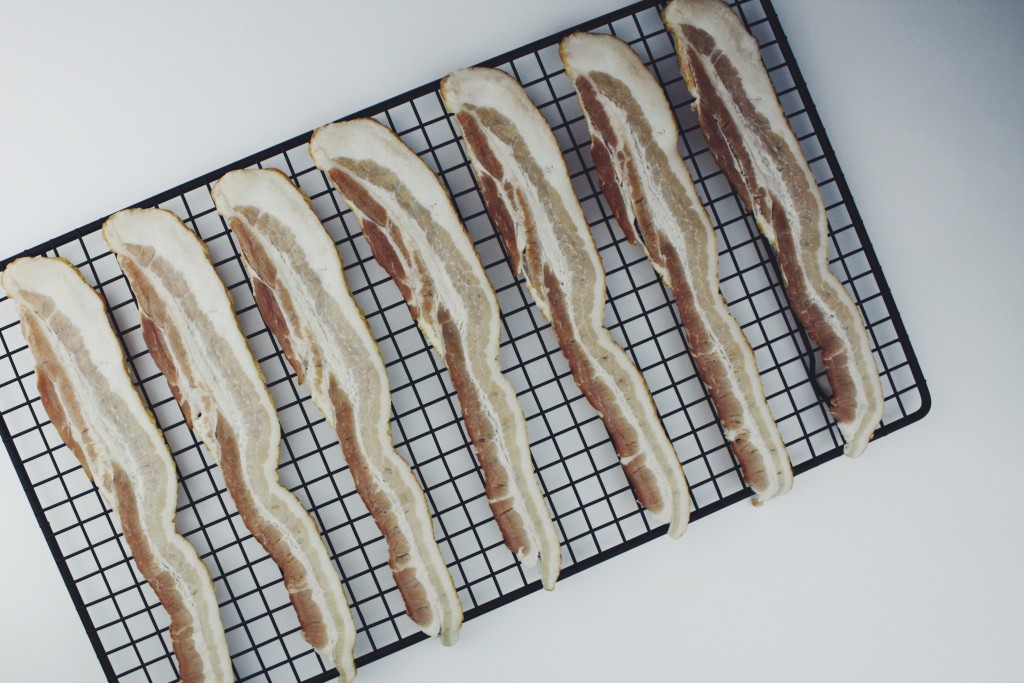 That's right. Candied. Bacon. Butter.  Doesn't get much better than that.  Use it on steaks, pancakes, waffles, toast, bagels, wherever.  You really can't go wrong.  Once its wrapped up, just keep it in the freezer and slice it off as needed.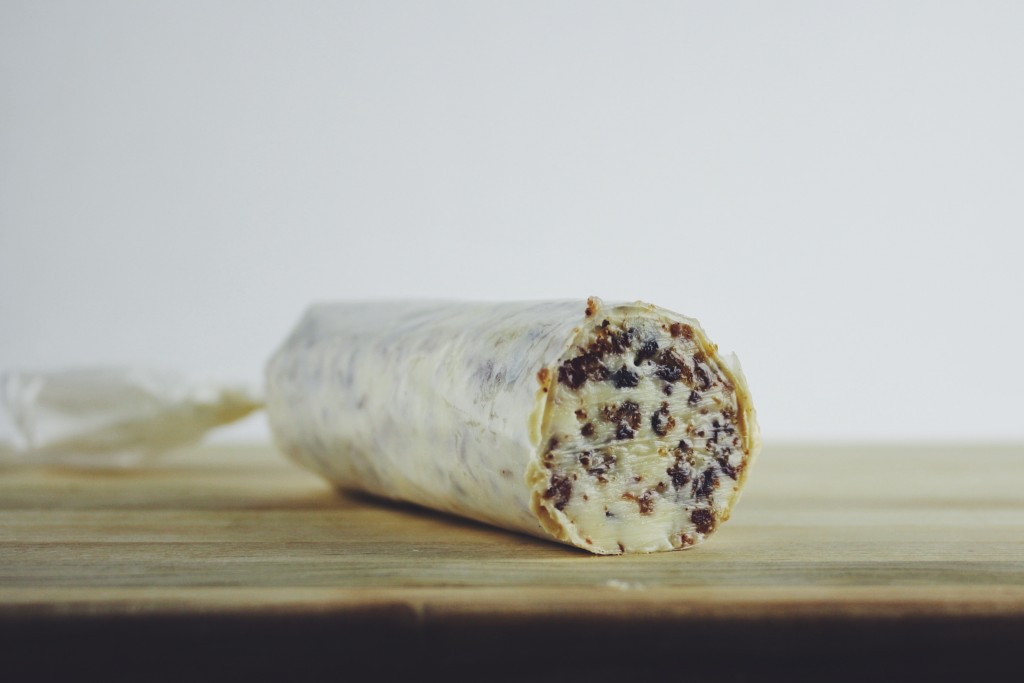 Candied Bacon Butter
Ingredients
1 stick of butter (room temperature)
3 slices of bacon
3 tbsp brown sugar
1 tsp black pepper
It's pretty simple to make, start off by preheating your oven to 350°F and line a baking sheet with parchment paper and a wire rack (optional). Lay down the bacon and evenly coat in the brown sugar and crack on the black pepper. Cook for 25-30 minutes or until crisp. Remove bacon from oven, allow it to cool, then finely chop it. Add the butter and chopped bacon to small bowl. Using a wooden spoon, mix it together until evenly combined.
To roll it up, tear a square piece of parchment paper and place the butter on roughly in a log shape. Fold one end of parchment paper over the butter and using a straight edge (ruler or baking sheet) tuck the parchment paper under the butter and form into cylinder. Continue to roll and then twist the ends shut. Put it in the freezer to firm up.