Jalapeño-Cheddar Buttermilk Biscuits 
These biscuits are the real deal.  Every time I make them, they somehow get better and better.  I love to use them for breakfast sandwiches and fried chicken sandwiches but they are also great on their own.  They're so easy to make as well.  You don't need a mixer or any special tools and you can have them ready in about 20 minutes from start to finish.  Doesn't get much better than that.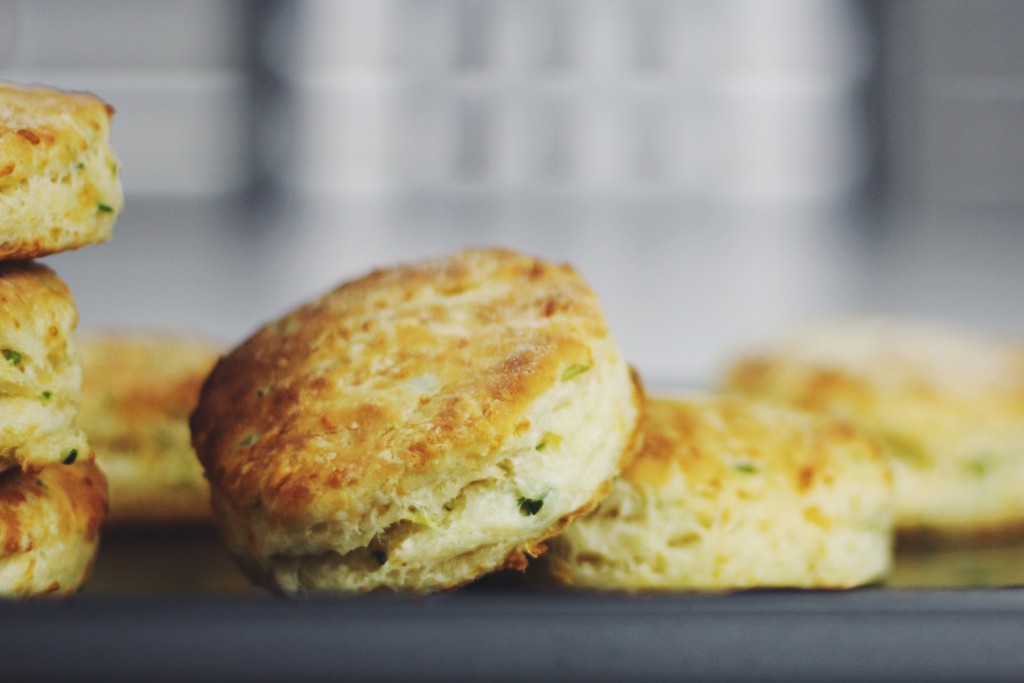 These biscuits are light and buttery on the inside with a slightly crisp golden brown exterior.  I like the addition of jalapeño and cheddar but you can definitely skip them and keep the rest of the recipe the same if you want them plain.  Feel free to add more also if you want.  They come out relatively mild but have a subtle kick from the jalapeños and a nice cheesiness from the cheddar.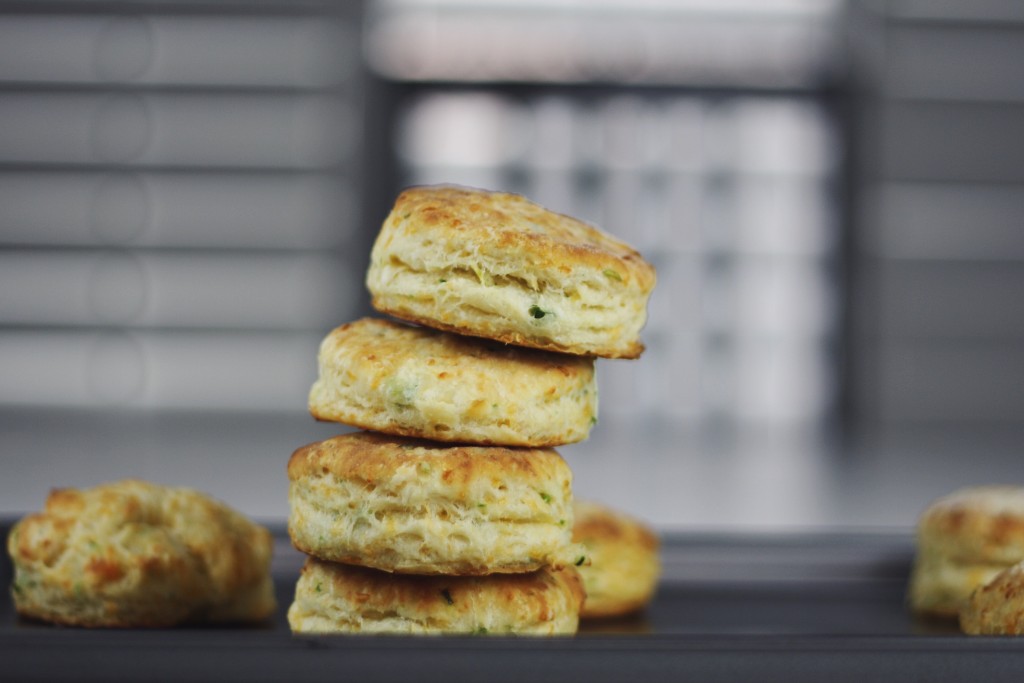 These will seriously step up your brunch game.  Gotta risk it for the biscuit, right?
Jalapeño-Cheddar Buttermilk Biscuits 
Ingredients
2 cups all purpose flour
1 cup buttermilk
6 tablespoons butter, cold
1 tablespoon baking powder
1 tsp salt
1/4 tsp baking soda
1-2 jalapeños, seeds removed and finely chopped
1/2 cup shredded cheddar cheese
Method
Pre-heat oven to 450°F. In a mixing bowl, add the flour, baking powder, baking soda, salt, jalapeño, and cheddar.  Mix everything together and try to distribute the cheese and jalapeño as evenly as possible.  Cut the butter into small pieces (I actually like to use a cheese grater and grate the butter in) and combine into the flour mixture until it resembles course meal.
Add in the buttermilk and mix until everything is combined.  you can use a spoon but it's easiest to just use your hands.  Dump the dough onto a lightly floured surface and press it down using your hands until it is about 1/2″ thick.  Fold the dough and flatten out again.  Repeat this 4 times and finish with it at about 3/4″ thick.
Using a cookie cutter or glass (about 2 1/2″) cut out the biscuits.  I usually get 6-7 out of the first round of cuts, and then use the extra pieces to get another 2-3 biscuits.  Be careful not to twist as you cut them out, go straight down.
Place the biscuits on a parchment paper lined baking sheet and cook for 12-15 minutes or until lightly golden brown on top.