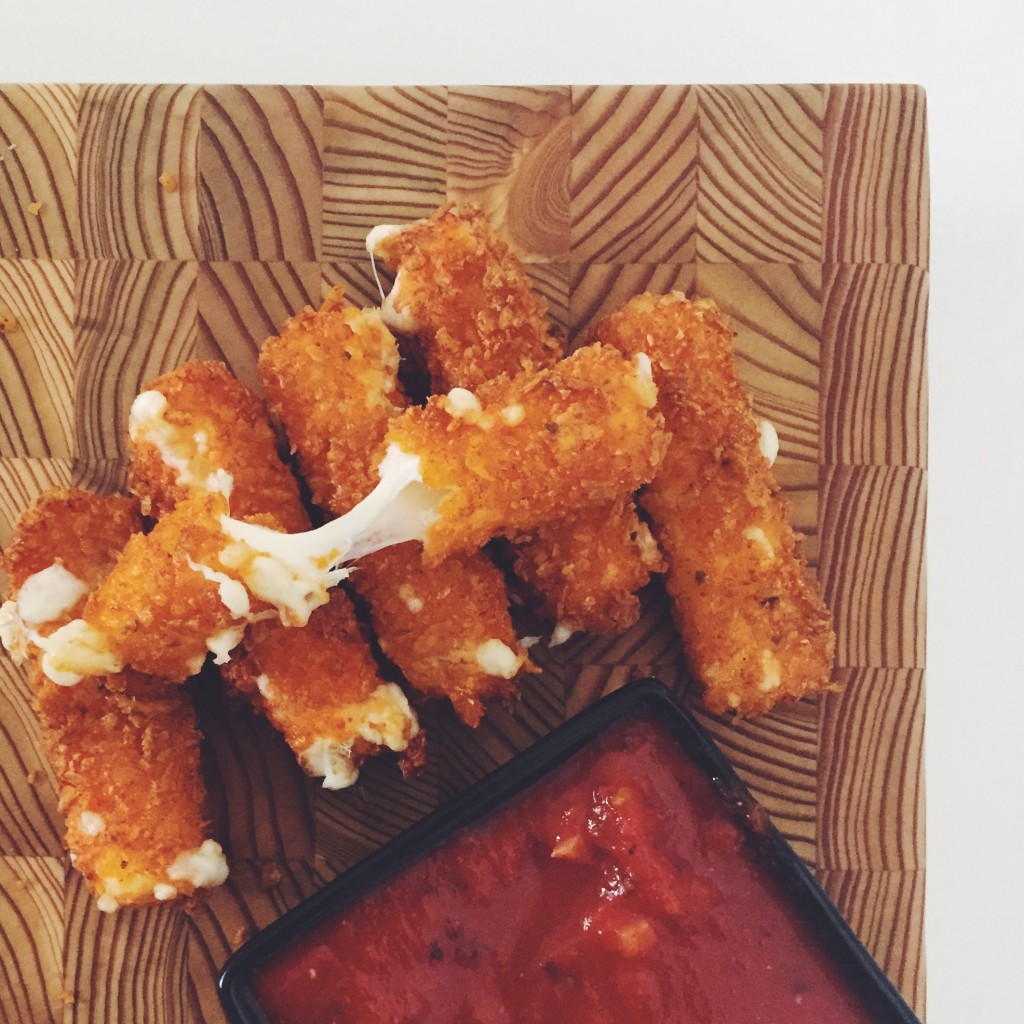 The perfect game day snack, just in time for the Super Bowl!
Doritos Crusted Mozzarella Sticks 
Makes 16
Ingredients
8 Mozzarella Cheese sticks, cut in half
1 bag of Doritos, crushed into breadcrumb texture
2 eggs, beaten
1/4 milk
1 tbsp hot sauce
1/2 tsp salt
2/3 cup flour
1/2 tsp pepper
Canola oil, for frying
Method
Set up a breading station with 3 bowls. 1 with the flour, salt, and pepper; 2 with the eggs, milk, and hot sauce; and 3 with the crushed Doritos.  Heat oil to 365°F.
Working one at a time, dredge each mozzarella stick in the flour, then egg, and then fully coat in Doritos bread crumbs.  Lay on parchment paper until ready to fry
A few at a time, fry the Mozzarella sticks until golden brown and crispy, 30 seconds to a minute.
Drain excess oil on paper towel.
Serve immediately.  Enjoy them on their own or serve with marinara sauce.