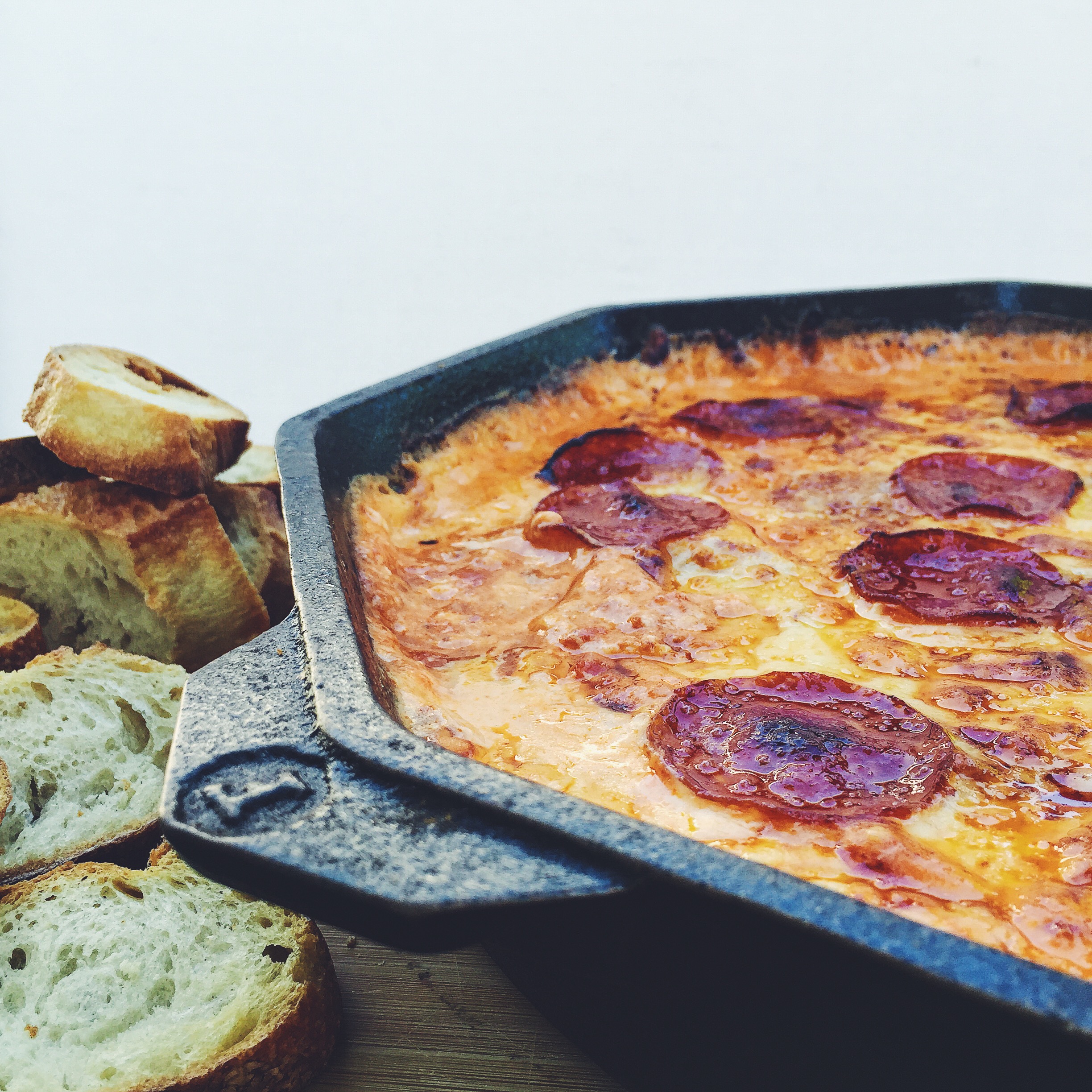 This Pizza dip is crazy good.  So gooey and cheesy you won't be able to stop eating it.  You can also change up the toppings. If you don't like pepperoni, feel free to skip it or throw some veggies on instead.  I used a 12″ cast iron skillet from Finex Cookware, if you're using something smaller, adjust the recipe accordingly.  The exact amounts of each ingredient aren't too important.
Pepperoni Pizza Dip
Ingredients
12 oz cream cheese, softened
2.5 cups mozzarella, shredded
1 cup grated parmesan
1.5 cups tomato sauce
Pepperoni
Method
Pre-heat oven to 375°F. Spread cream cheese evenly on bottom of cast iron skillet or oven safe dish.
Top the cream cheese with half of the parmesan and mozzarella.  Place a layer of pepperoni on top of the cheese.
Evenly spread the tomato sauce on top of the pepperoni then sprinkle over the remaining cheese.
Finish with another layer of pepperoni
Bake for about 25 minutes or until the cheese is golden and bubbly.
Serve with toasted baguette or crackers.