Cookies & Cream Oreo Popsicles
I'm so happy that summer is finally here.  There are so many thinks I look forward to making all year long and popsicles are definitely at the top of my list.  I love to try out different recipes and always seem to have a freezer full of them.  A few of my favorites from last year are my mixed berry Paletas and lemon lime creamsicles.  I even have a print of the berry paletas hanging in the kitchen.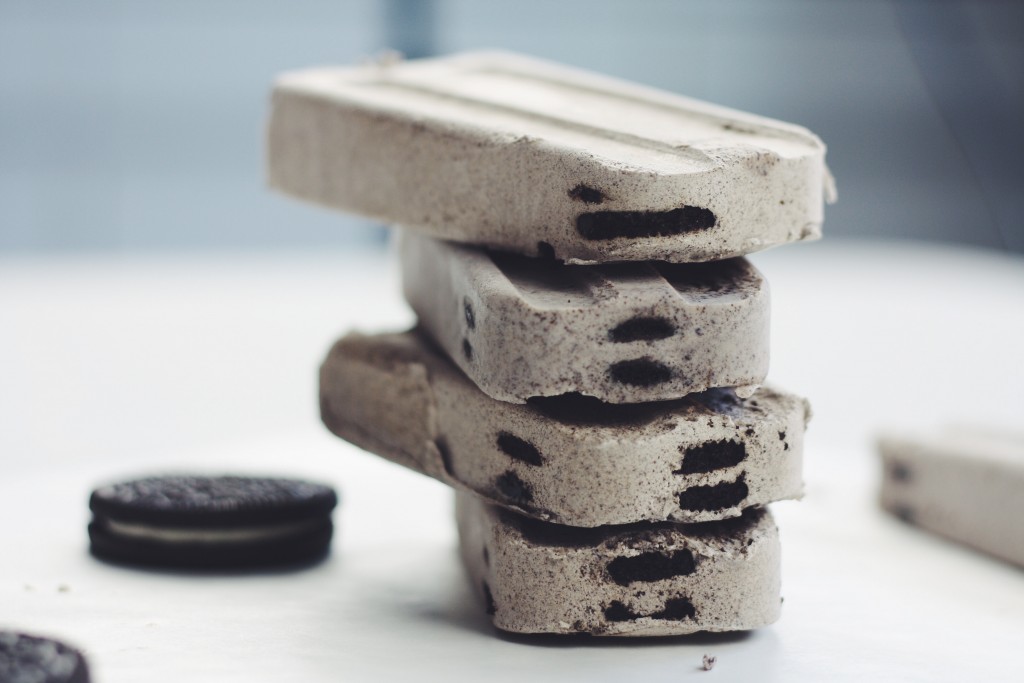 While the other popsicles are great, these Oreo ones definitely take the spot of my new favorite.  If you like Oreos, you are going to love these.  I think a big part of these is the coconut milk.  It makes such a great base and keeps the popsicles super creamy.  I find that homemade popsicles sometimes get a little too icy which isn't so pleasant, especially if you have sensitive teeth.  I'll definitely be experimenting with more coconut milk popsicles and paletas.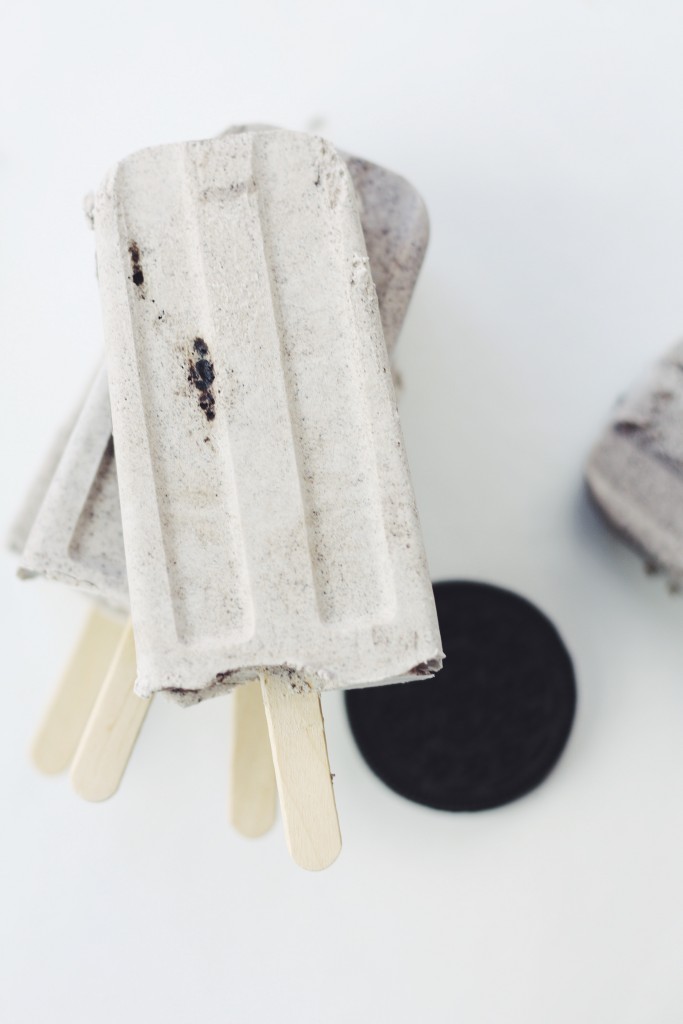 The blended in Oreos also help with the creaminess and add a "natural" sweetness so no additional sugar is needed.  I like the combination of blended Oreos along with the whole Oreo at the top but if you prefer, you could swap the whole Oreo with roughly crushed ones for a more even distribution.  I do love the way the Oreo looks at the top though; you can see the edges of it and it's right there when you take your first few bites.
Whenever I make popsicles, I like the soak the sticks in water for a few minutes before putting them in the molds. It helps ensure a solid freeze.  Also, to get the popsicles out, run the molds under room temperature water before pulling them out.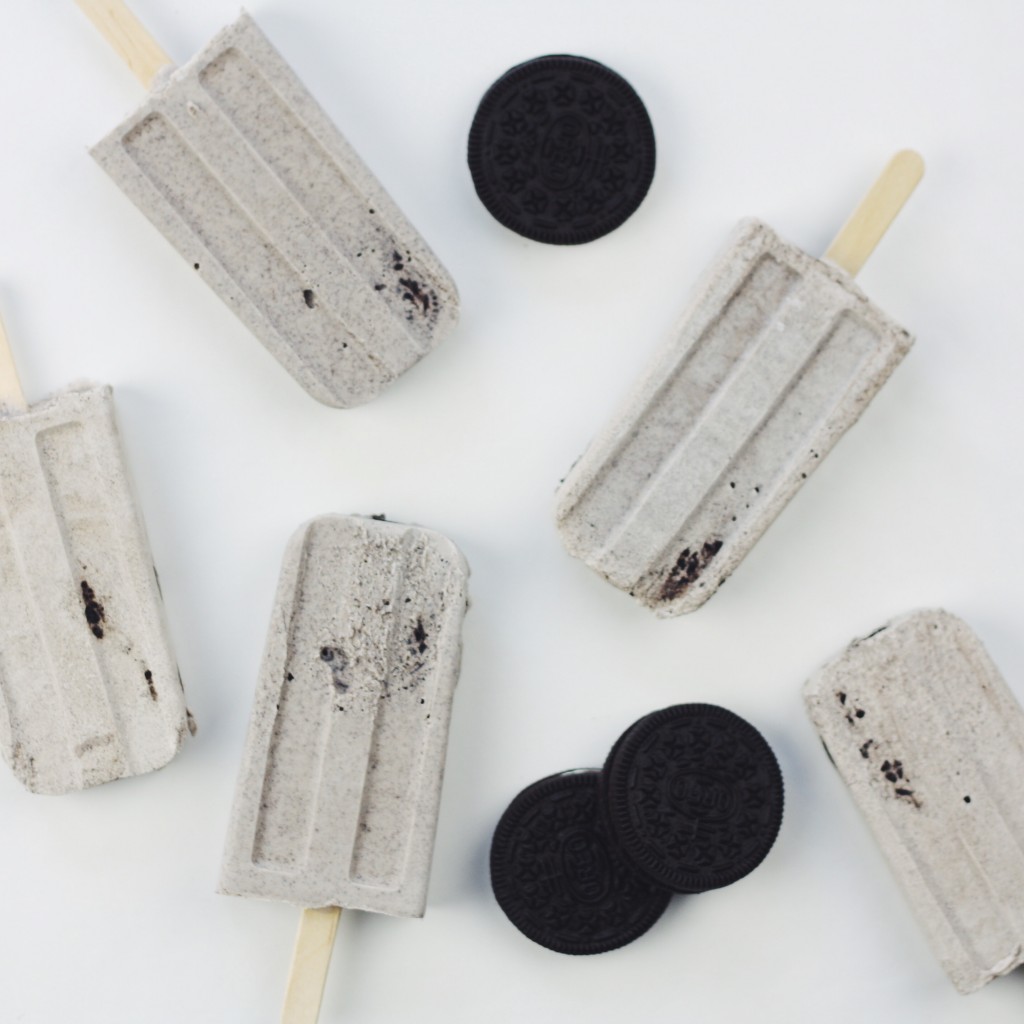 Give these popsicles a try, you won't be able to stop at just one.
Ingredients
14 oreos
1 can coconut milk
1 tsp pure vanilla extract
Method
Add 7 Oreos to your blender along with the coconut milk and vanilla.  Blend until the Oreos are chopped and the evenly combined.  Feel free to add more Oreos at this step if you want but I find that 7 is a good amount.
Place one whole Oreo into each popsicle mold and top with the coconut milk mixture. Be sure to bang the molds on your counter to ensure the liquid fully surrounds the Oreos; it may take several additions of liquid to fill molds.
Place popsicle sticks in molds and freeze overnight.