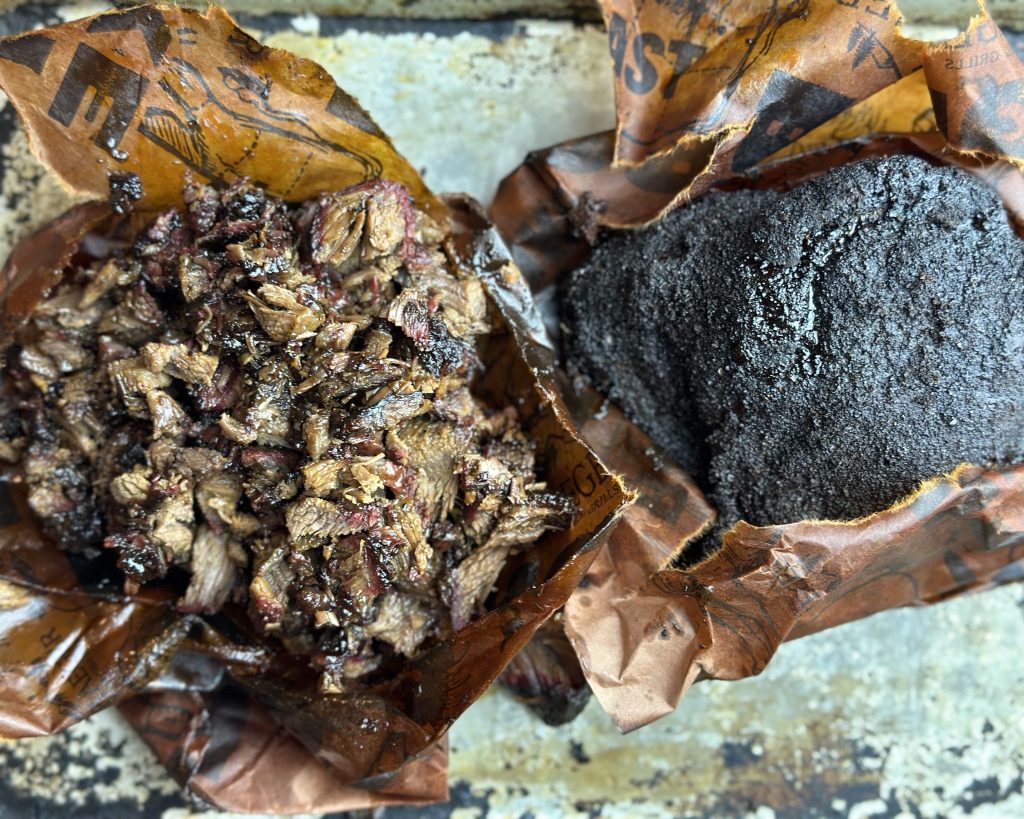 Beef cheek is an often under utilized cut of meat. Due to the pronounced lines of collagen that run through beef cheek, it needs to be slowly cooked over a long period of time to ensure the connective tissue breaks down. Smoking, braising, or cooking sous-vide are ideal for preparing beef cheeks. You can slice it thick like a brisket, or shred it apart, making it ideal for tacos or bbq platters.
Ingredients
2lb beef cheek
3 tbsp ground coffee
2 tbsp kosher salt
2 tbsp ancho chili powder
1 tbsp brown sugar
1/2 tbsp paprika
1 tsp cinnamon
1 pinch Mexican oregano
Method
Pre-heat your smoker to 250°F
Combine all the seasoning to form your coffee rub and generously season the beef cheeks on all sides. Once your smoker is to temperature, cook beef cheeks until an internal temperature of approximately 160°F. When the meat hits 160°F, individually wrap the beef cheeks in butcher paper or heavy duty aluminum foil. Continue to cook until an internal temperature of 210°F. Allow steam to escape the butcher paper, and then rest the beef cheeks covered for at least 30 minutes before slicing or shredding. Total cooking time can range from 8-10 hours.
To make beef cheek tacos, simply pile the shredded meat onto tortillas and top with your favorite salsa, hot sauce and a squeeze of lime.
Tip
I highly recommend the use of a good meat thermometer when smoking meats like beef cheek. Always cook to temperature and time your meals accordingly. I use the MEATER wireless thermometer for all my cooks. Shop MEATER with 10% off in Canada here and in the US here.