Spicy Thai Cucumber Salad
As you may have seen in the recipe for my Spicy Miso Soup, I have been working with Reynolds on their Endless Table program.  If you're not familiar with it, check out the website and Instagram  for some cool photos and delicious recipes.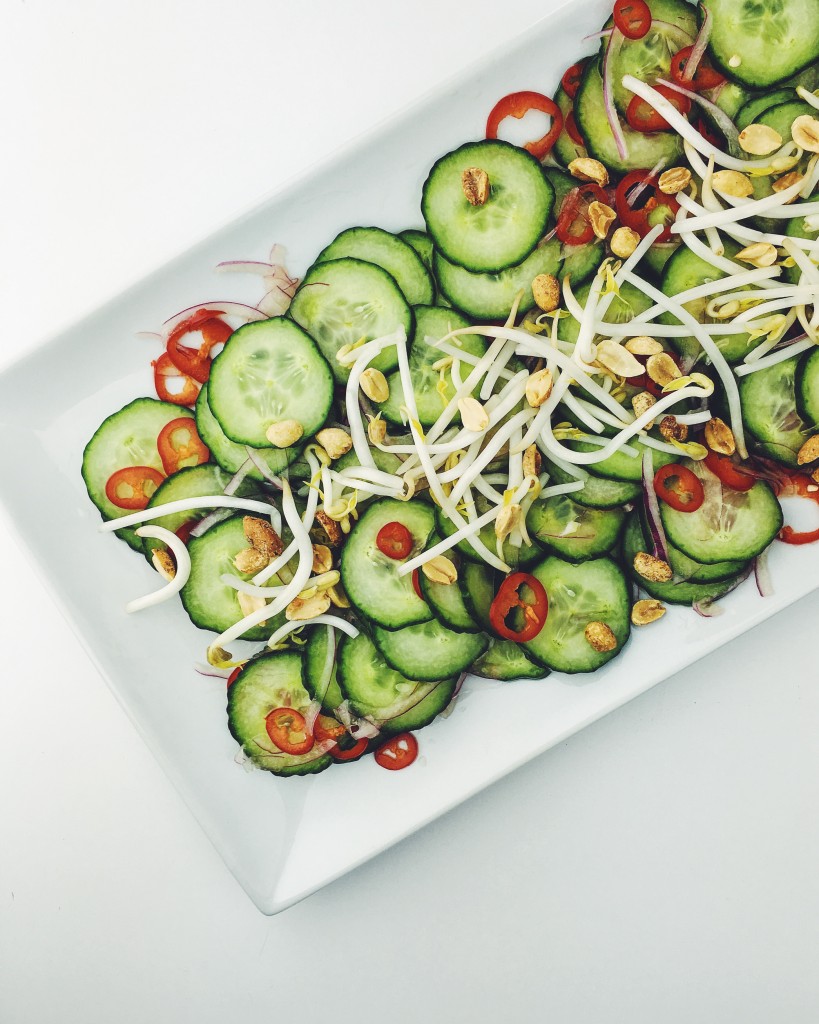 The theme of the first two recipes were International/spicy so I thought it would be perfect to make this Thai inspired spicy cucumber salad.  I don't typically create salad recipes, but this one is so simple and tastes amazing.  It's very bright and refreshing so it makes a perfect lunch, snack, or appetizer on a summer day.  The salad gets even better as it sits in the fridge and as the cucumbers continue to marinate.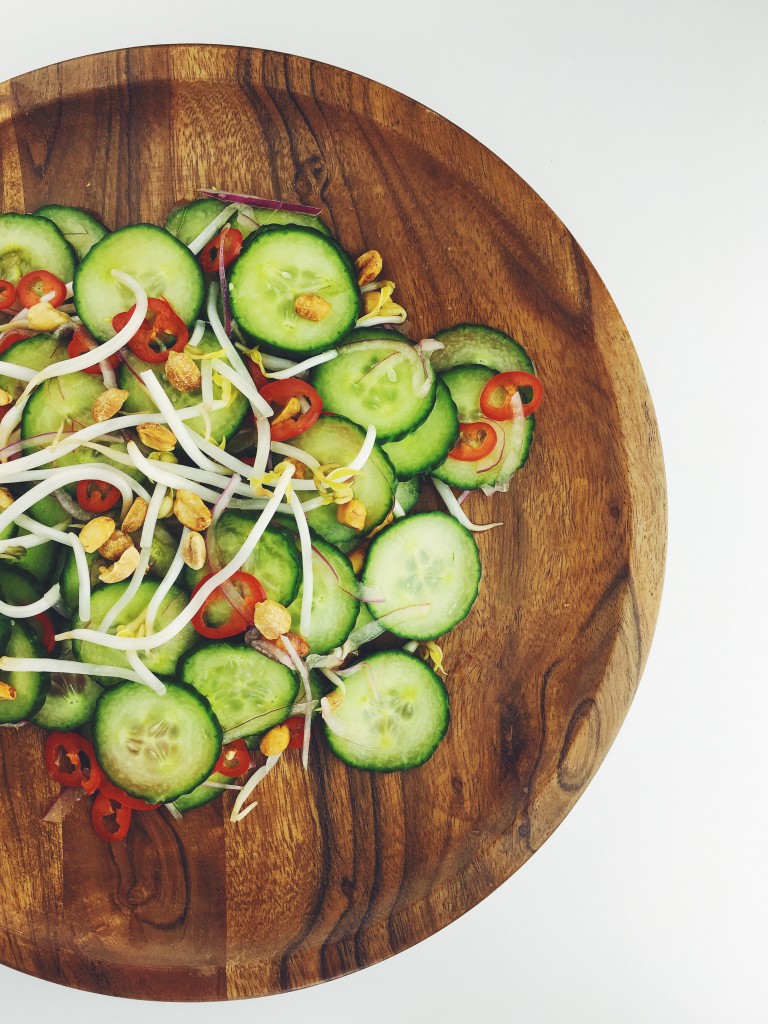 In order to help me create this salad, Reynolds sent me some foil and parchment paper.  The parchment paper makes clean up super simple.  Just line you're baking sheet with it and there is no clean up.  I hope you enjoy this recipe and stay tuned for the rest of my collaborations with Reynolds throughout the summer.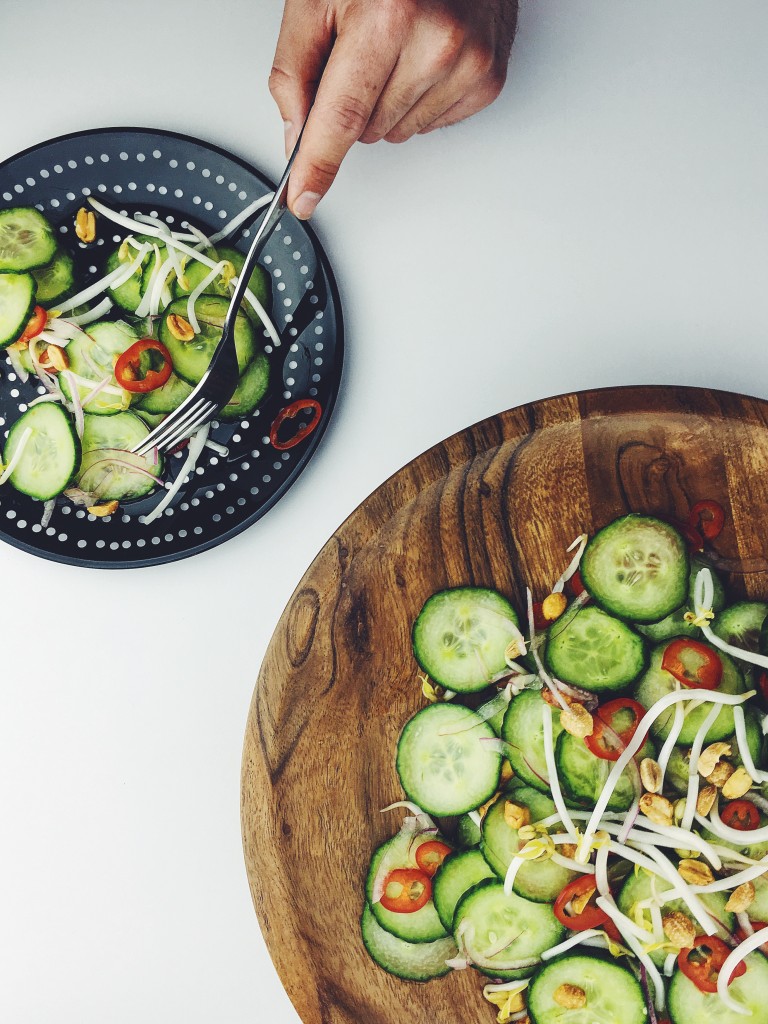 Spicy Thai Cucumber Salad
Ingredients:
1 large English cucumber, sliced into thin rounds
1/4 medium red onion, thinly sliced
1 red chili pepper, thinly sliced
1/3 cup rice vinegar
1 tablespoon granulated sugar
1 teaspoon sesame oil
1/4 cup bean sprouts
2 1/2 tablespoons peanuts
1 pinch sea salt
1 pinch black pepper
4 Lime wedges, for serving

Directions
Combine rice vinegar, sugar, and sesame oil in a small saucepan and bring to a boil over medium heat. Reduce heat to simmer for 2 minutes to allow the sugar to dissolve. Leave mixture to cool to room temperature.
Add cucumber, onion, and chili pepper to a mixing bowl and pour over the cooled vinegar solution. Stir to mix everything together. Tightly cover bowl with Reynolds Wrap® Aluminum Foil and place in fridge for 30 minutes.
Preheat oven to 350°F and line a baking sheet with Reynolds® Parchment Paper. Place peanuts on baking sheet and season with a generous pinch of salt. Roast for 30 minutes, rotating the pan halfway through.
Remove the cucumber mixture from fridge and transfer to serving dish. Top with bean sprouts and roasted peanuts. Serve with lime wedges.