The Best Homemade Hot Chicken Sandwich 
This sandwich is about as close to perfect as a chicken sandwich can be. There isn't too much going on in it, but this is one of those times where keeping it simple is the way to go.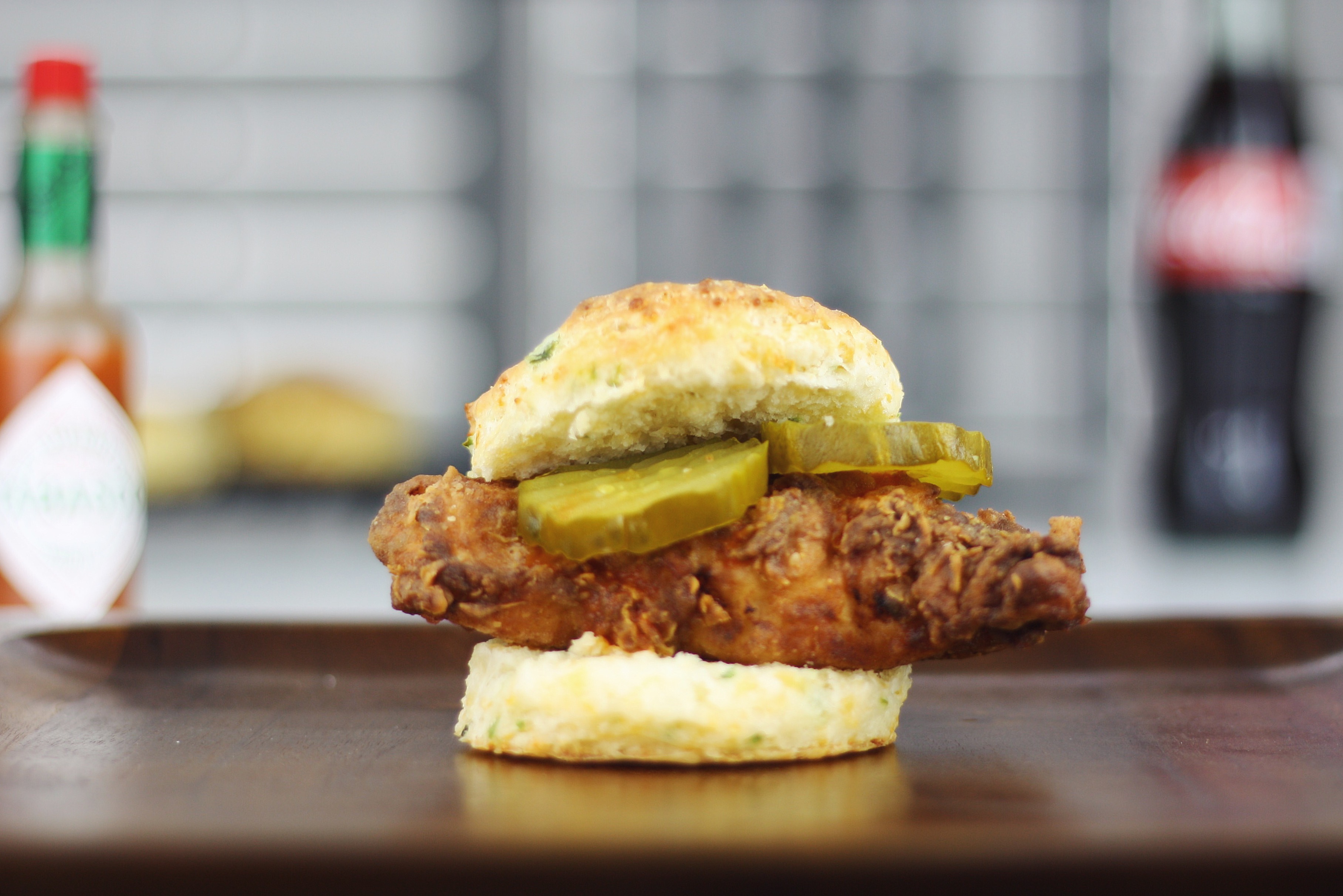 The chicken is double dipped in flour that's seasoned with cayenne and paprika, which creates a perfectly crisp and spicy crust. It's then topped with some hot sauce and a few pickles.  I went with bread-and-butter pickles for this sandwich. They have a nice sweet and tangy crunch that complements the spicy chicken quite well.
Now, this would be great simply between two slices of bread, but putting it on a freshly baked buttermilk biscuit takes it to the next level. Not just any biscuit, a jalapeño-cheddar biscuit. They're flaky, buttery, spicy, and cheesy all at the same time. The Jalapeño seeds are removed so they aren't too spicy, but they have a subtle heat that you'll definitely notice.  If you don't feel like making the biscuit, feel free to use any bread you want.
Ff you want to see me assembling the sandwich, check out the video I made with my friend friends at Unbuttoned Media on my Instagram.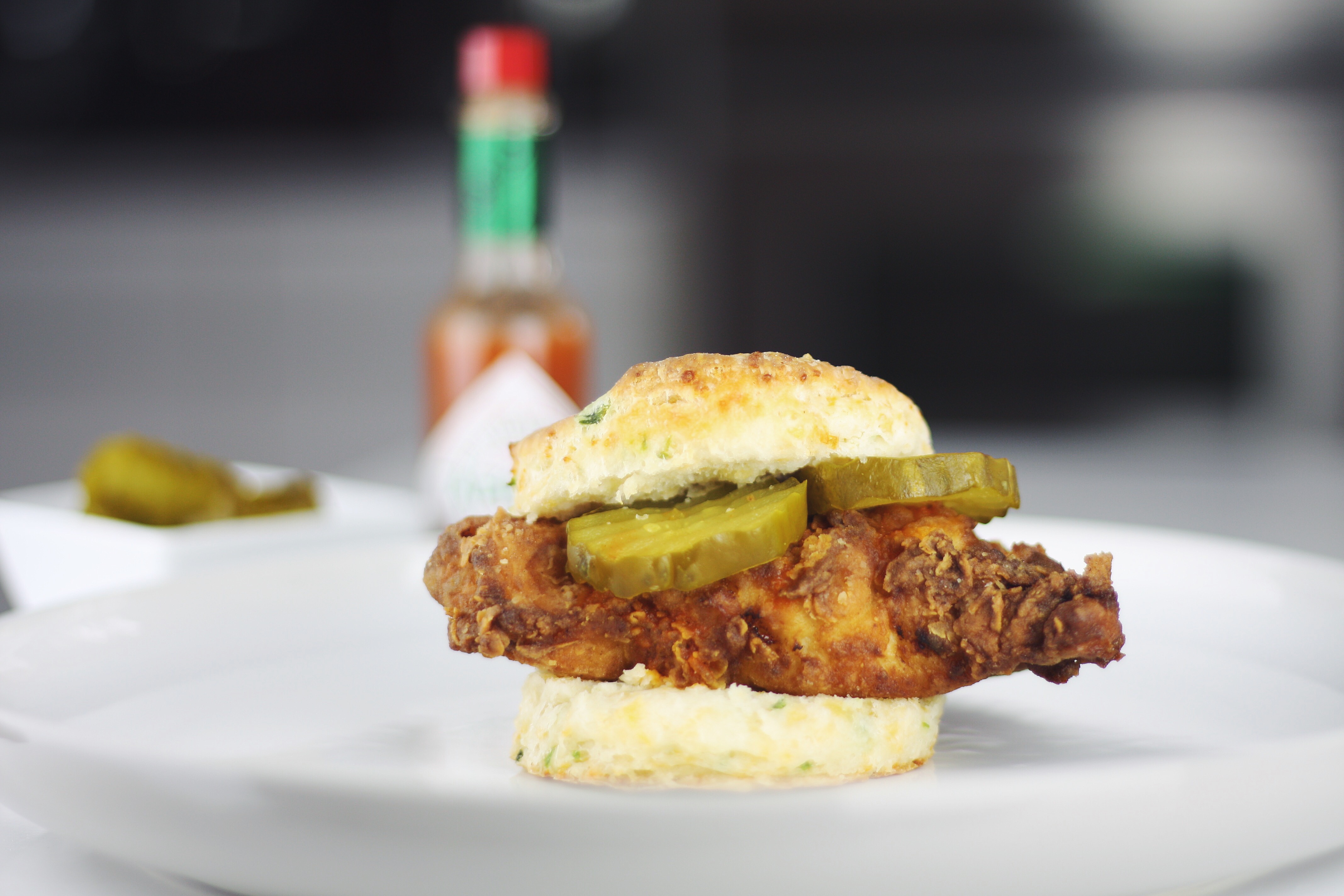 Hot Chicken Sandwich 
Ingredients
1lb chicken breasts
1½ cups flour
1½ tsp cayenne pepper
1½ tsp paprika
1½ tsp salt
1 cup buttermilk
2 tbsp hot sauce
If you want to make the biscuits, the recipe can be found here: Jalapeño Cheddar Biscuits
Method
The night before you plan to make this, pound out the chicken breasts to an even thickness and cut them in half cross-wise. Place them in a bowl and pour in the buttermilk and hot sauce. Cover and refrigerate. (If you can't do this the night before, try to do it at least a few hours in advance to allow the chicken to marinate)
Get the chicken ready for frying – start by heating the oil to 350°F/177°C. Whisk together the flour, cayenne, paprika and salt in a large bowl and place it next to the bowl with the chicken. Working one at a time, coat chicken in flour, then dip back into the buttermilk, and then coat in an additional layer of flour. Lay the chicken on a parchment paper lined sheet until ready to fry. Fry the chicken, a few pieces at a time for 7-8 minutes or until an internal temperature of 165°F/74°C is reached.
To build the sandwiches, slice biscuits (or other bread  in half and then fill with chicken, some hot sauce, and a few pickles.