Easy Homemade French Onion Soup
French onion soup is one of my all time favorite soups.  The bread and cheese make it so satisfying and it's perfect for a light lunch or makes a great appetizer before a nice steak.  It's something I used to typically just get in restaurants but homemade french onion soup isn't actually that hard to make.  It takes a while to caramelize the onions, but other than that there's not much to it.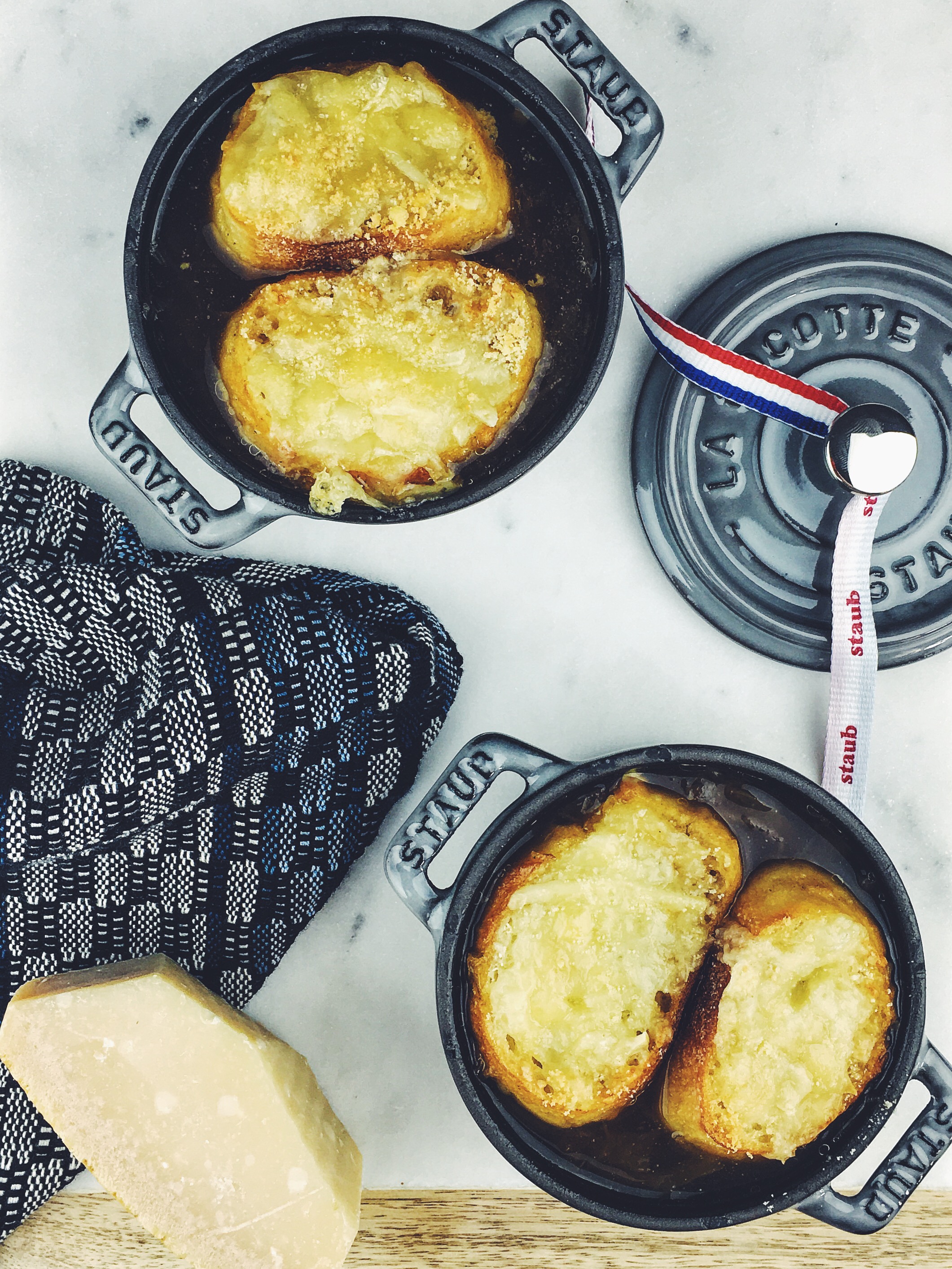 When it comes to the onions, it doesn't really matter which type you use.  I usually use a mix of Spanish and red, but just use whatever you have on hand.  I also typically use a mandolin to slice the onions so they all are the exact same size and cook evenly.  Definitely not necessary though.   Same goes for the wine.  I've used both red or a dry white and they both work well.  Use whatever you have on hand or prefer.
A lot of places that serve french onion soup broil it at the end with the baguette already inside of it.  I actually prefer to toast the baguette separately and then place it in the soup.  This way, it still maintains a bit of crispness and isn't a soggy mess.  That means you also don't need any special bowls for this soup.  I still like to serve it in an oven safe bowl but that's just preference.  Pictured are these mini Cocottes from Staub.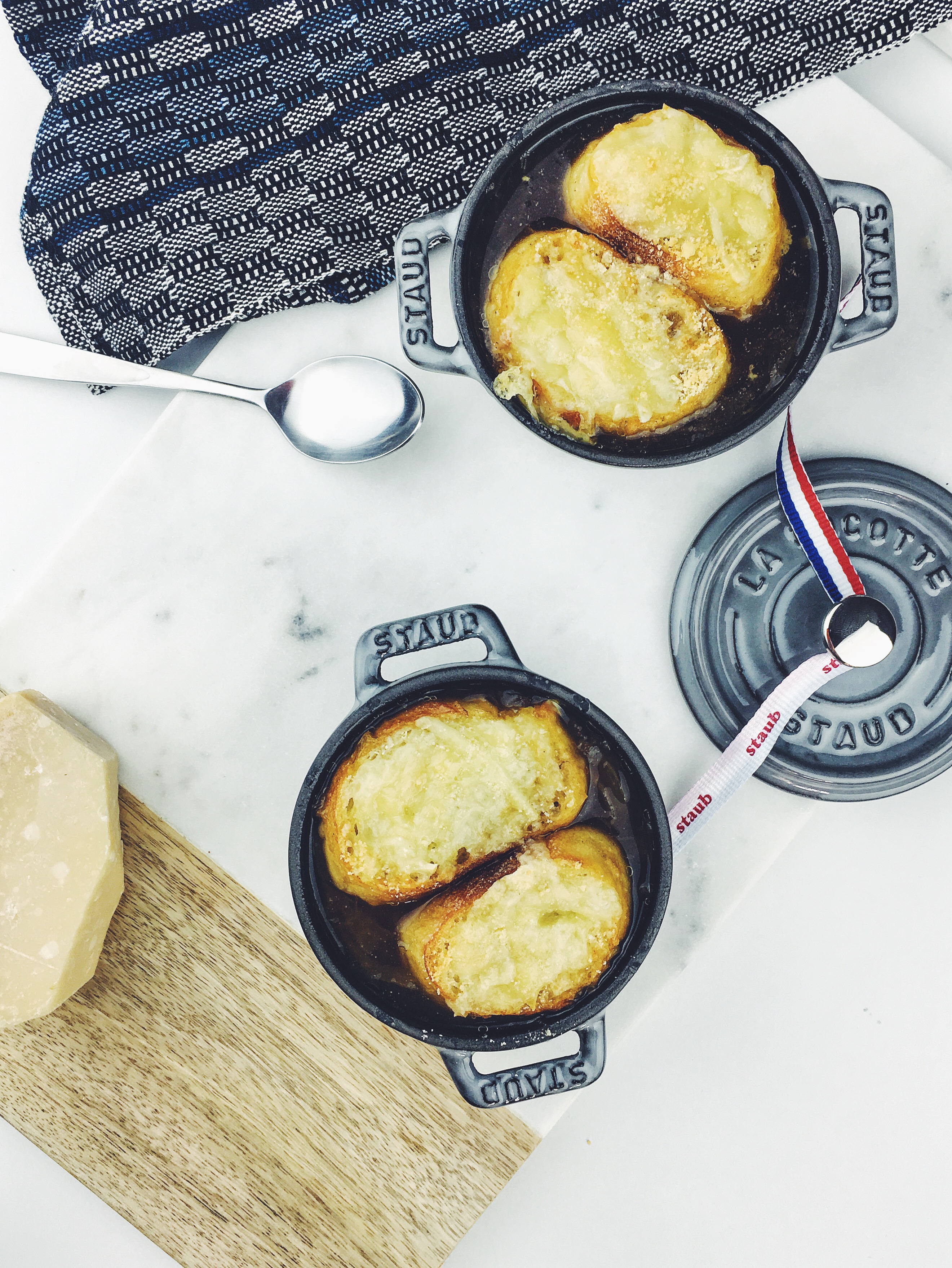 Easy Homemade French Onion Soup
Ingredients
2 lbs of onions, halved and thinly sliced
1/4 cup butter, unsalted
2 cloves garlic, chopped
3 sprigs of fresh thyme
1 bay leaf
2 tsp flour
4 cups beef broth
3/4 cup wine
1 cup water
1 tsp salt
1/2 black pepper
1/2 cup gruyere, shredded
1/4 cup parmesan
Baguette, sliced 1/2″ thick
Method
In a large pot over medium heat, melt in butter and add in the onions, garlic, thyme, bay, leaf, salt, and pepper.  Cook till golden brown and cartelized stirring frequently.  This will take anywhere from 25-45 minutes depending on the heat and size of the onions.  Add in the flour and stir for another minute or two and then pour in the wine and bring it to a simmer for a few minutes until most of the liquid is gone.  Add in the beef broth and bring to a light simmer.  Season the broth to taste with salt and pepper.  Remove the thyme and the bay leaf.
Top sliced baguettes with gruyere and parmesan and toast until the cheese is golden and bubbly
Ladle soup into bowls and top with 2-3 baguettes, depending on the size of your bowl