Brown Butter Blueberry Dutch Pancake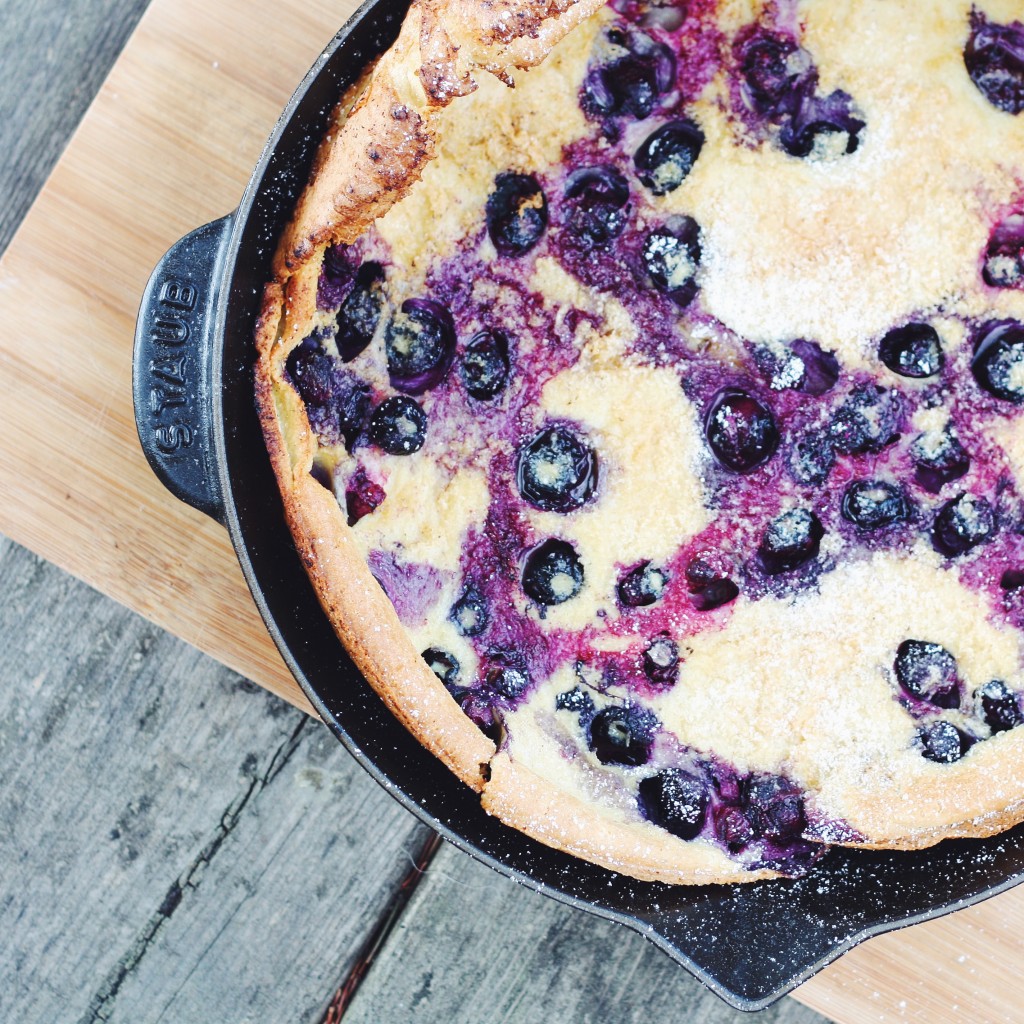 Sure, everybody likes a nice stack of classic pancakes but this dutch pancake takes things to a different level.  It's become one of my favorite lazy Sunday brunches.  It's nice because you can easily feed 4 people at once and serve it straight from the pan.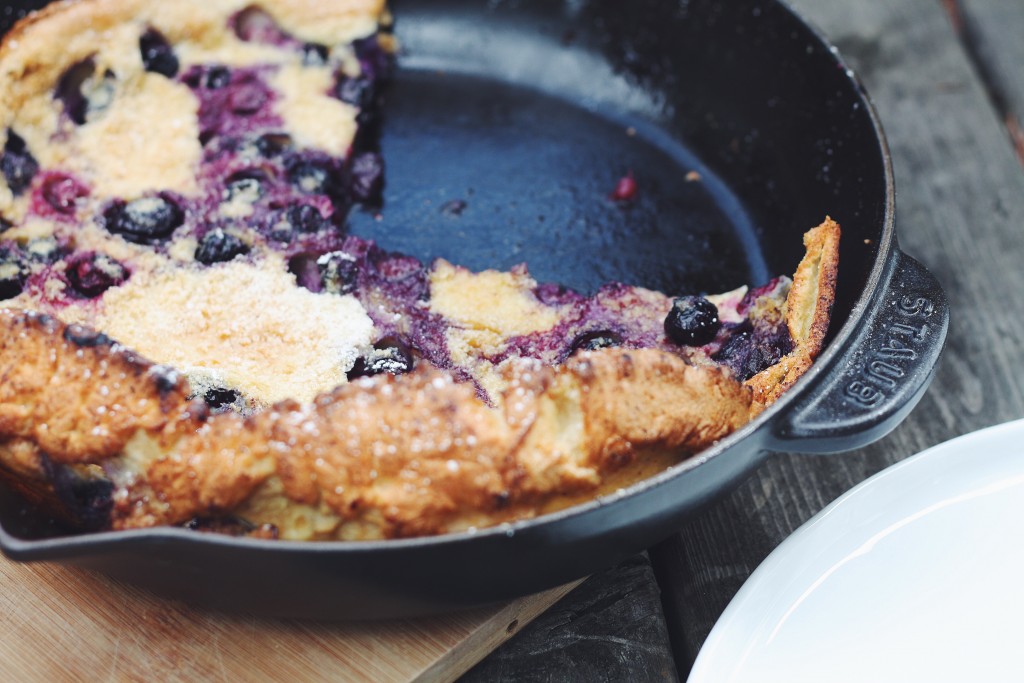 I've been meaning to try making it with other berries but haven't gotten around to it yet.  It would be great with raspberries, strawberries or even no berries at all.  I also like to serve it with a big spoonful of greek yogurt with blueberry jam swirled through.
Ingredients
3 large eggs at room temperature
2/3 cup whole milk
2/3 cup all purpose flour
1/2 teaspoon pure vanilla extract
1/8 teaspoon cinnamon
1/8 teaspoon nutmeg
1/8 teaspoon salt
1/2 stick unsalted butter
1/2 cup blueberries (add more if desired)
powdered sugar, for dusting
Method
Start by preheating your oven to 450°F as well preheating an oven safe pan (10 inch) over medium heat.
Beat eggs very well until frothy.  I like to use my stand mixer for this but you can use any electric mixer or do it by hand if you don't have one. When eggs are frothy, whisk in the flour, milk, vanilla, cinnamon nutmeg and salt and continue to beat until batter is smooth.  This should take about a minute.
When batter is ready, melt butter in the hot pan until it is lightly browned and then pour in the batter.  Quickly drop in the blueberries and try to spread them evenly.  As soon as the blueberries are in, carefully transfer the skillet into the oven on middle rack.
Bake for about 20 minutes or until puffed up and golden brown.
Dust with powdered sugar if desired