Double ChocolateChip Muffins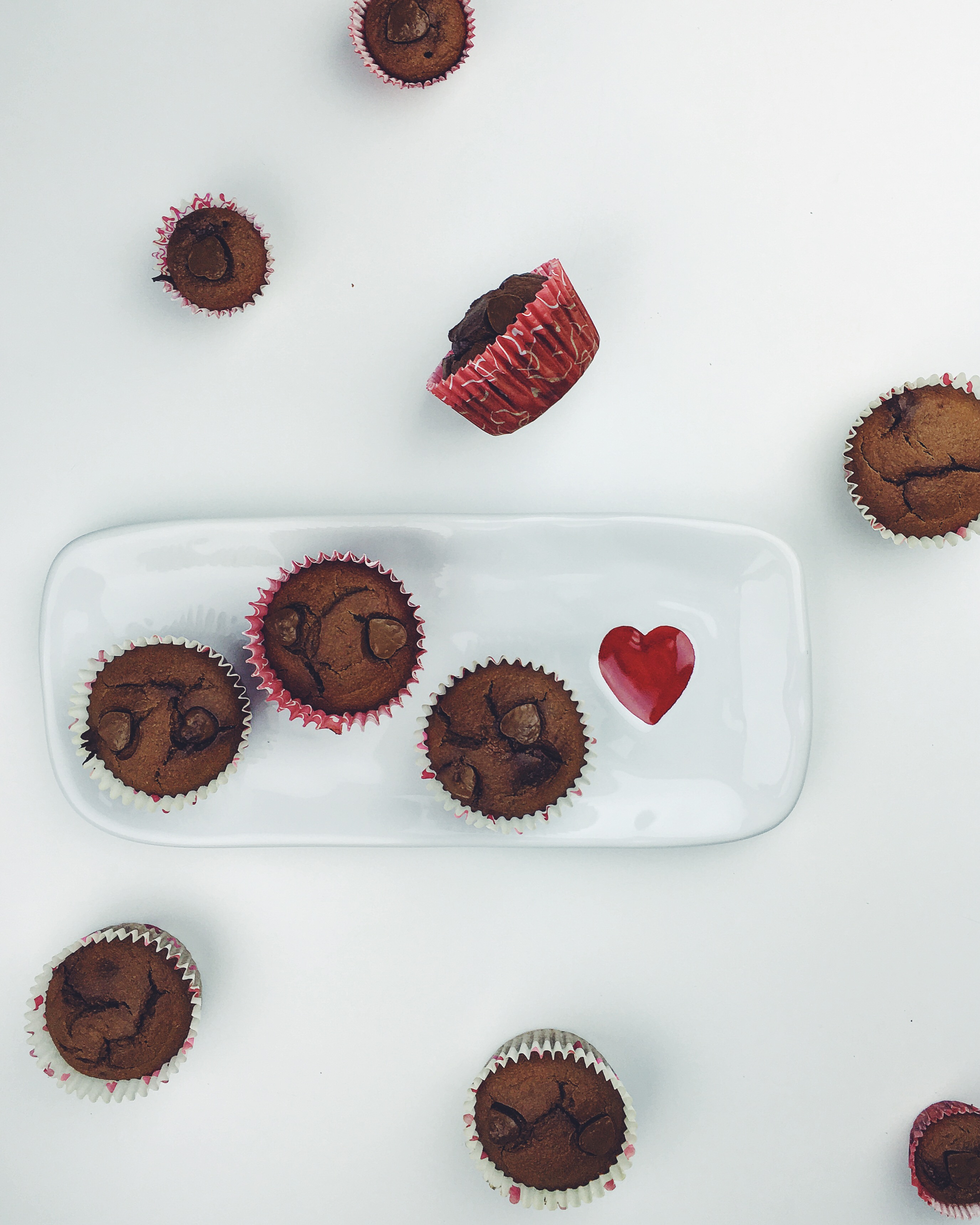 Start you're valentines day off the right way with these decadent double chocolate muffins
Double Chocolate Chip Muffins
Ingredients
2 cups flour
1 cup dark cocoa powder
1 1/4 cups sugar
2 1/2 tsp baking powder
1/2 tsp baking soda
1/2 tsp salt
1/2 cup canola oil
2 eggs + 1 yolk
1 1/2 cups Greek yogurt
1 tbsp pure vanilla extract
10 oz chocolate chips/chunks
Method
Pre heat oven to 375°F and line muffin tin with liners or spray with cooking spray
Combine all dry ingredients in 1 bowl and whisk together.
Using a stand mixer, or hand mixer, beat the eggs with the sugar until thickened.  While the mixer is running, add in all the oil, then add the yogurt and vanilla.  Beat until fully incorporated.
Add in the dry mix and beat until incorporated.  Fold in chocolate chips with a wooden spoon.
Evenly distribute batter into muffin tin and bake for 15-20 minutes.  Allow to cool for a few minutes before removing them from the tins.