I'm so excited to be collaborating with my friends at the feedfeed and Ghirardelli Chocolate to bring you this amazing recipe for a delicious mocha. Ghirardelli was kind enough to send me some of their chocolate and since I am the editor of the caffeinated beverage feed at the feedfeed, I thought it would be perfect to create a coffee recipe to share with you!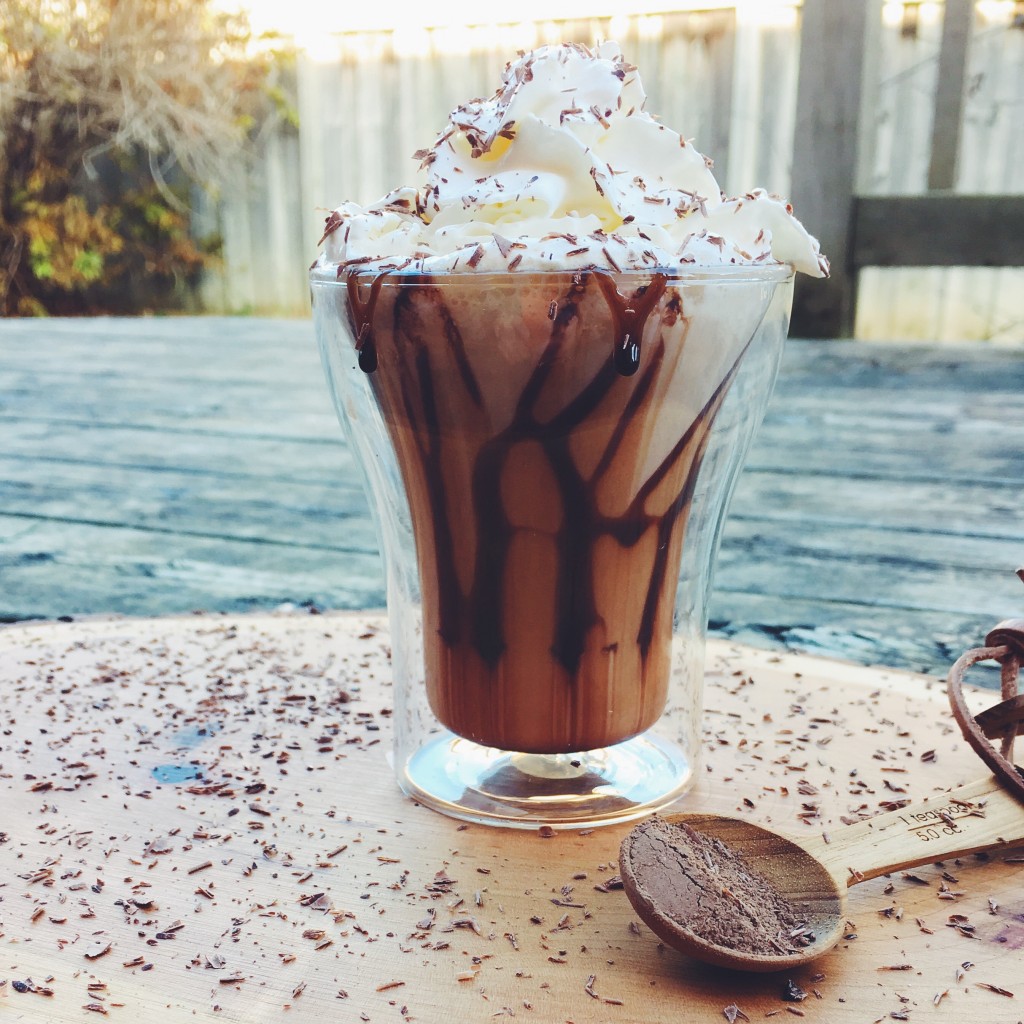 This coffee features chocolate in not 1, not 2, but 3 different forms! It has a super delicious and silky chocolate syrup, a rich cocoa powder, and dark chocolate grated on top. All that combined with strong espresso and steamed milk!
This coffee is seriously perfect for a cold and snowy winter day. Hope you enjoy!
Triple Chocolate Mocha 
Ingredients
2 shots of espresso
1/4 cup steamed and frothed milk
2 tsp Ghirardelli cocoa powder
2 tsp Ghirardelli chocolate syrup
Ghirardelli 72% Cocoa Bar
Whipped Cream
Method
Drizzle the chocolate syrup on the inside walls of your serving glass.
In a mixing glass, stir the cocoa powder in the espresso until combined.  Pour into the serving glass and fill the rest with steamed milk.
Top with whipped cream and grated chocolate.
Enjoy!