How to Make Poké Bowls at Home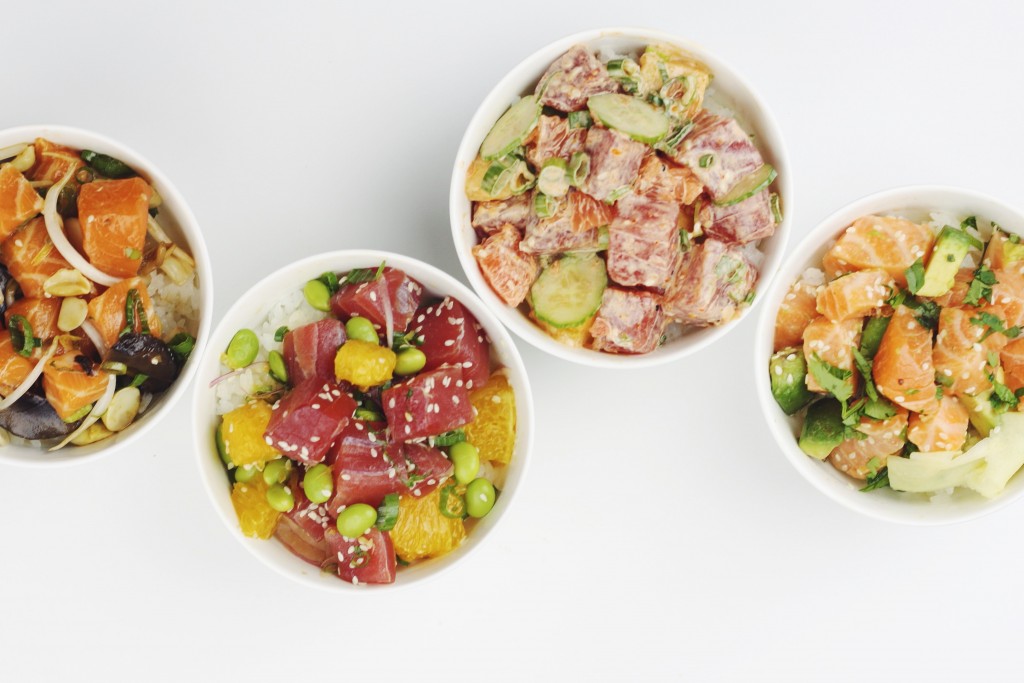 I first made poké several years ago after hearing about it on some Food Network show (probably diners, drives in, and dives).  I loved raw tuna so I thought I'd give it a shot.  I think I went with a pretty classic sauce which was essentially a mixture of sesame oil, soy sauce, and a bit of rice vinegar.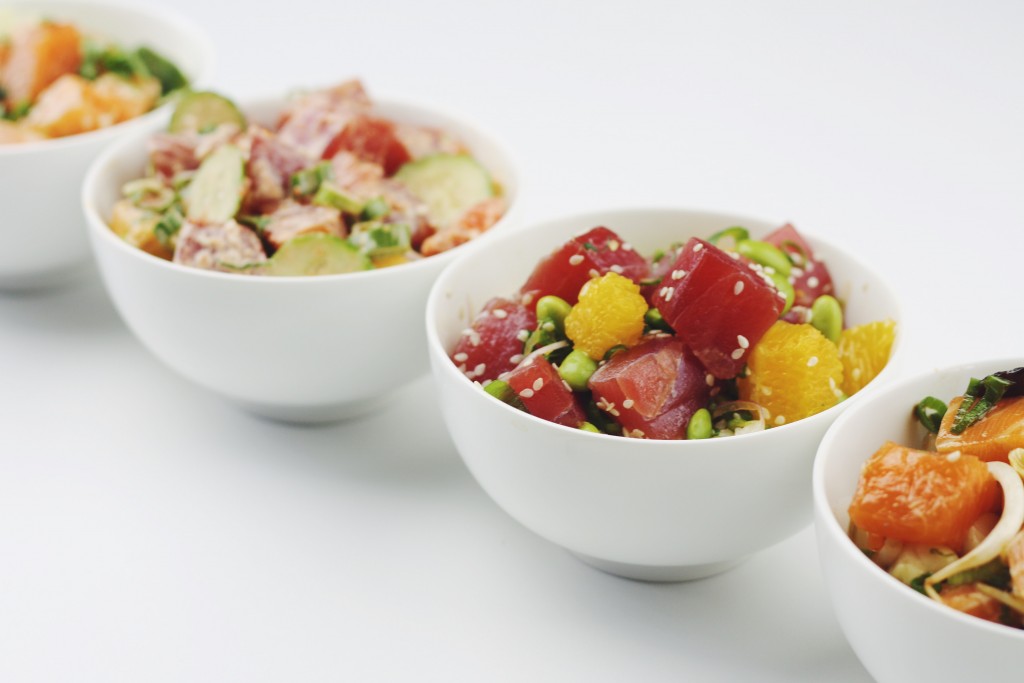 It was good. Not great, but good.  I enjoyed it but I knew it could be way better.  The tuna was good, the rice was good, the toppings were good, but they didn't all fit together.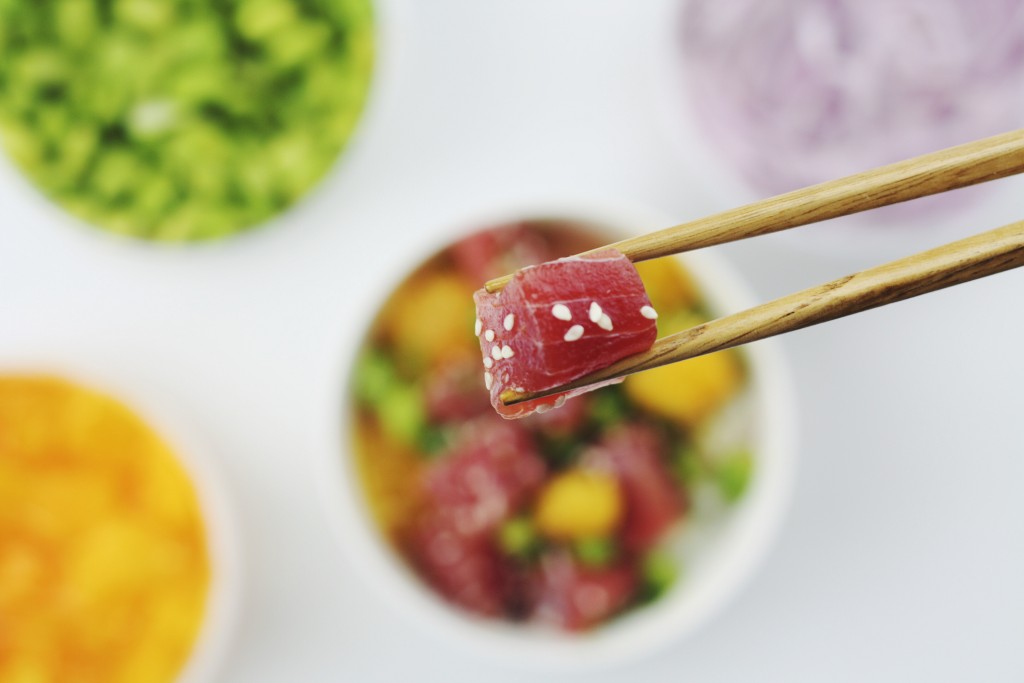 After that experience I forgot about poké and didn't try to make it again.  That was until I visited my sister in Santa Monica.  I know that Poké is a Hawaiian dish but it seems that Los Angeles is some sort of Poké hub.  People literally line the streets just to wait for a bowl.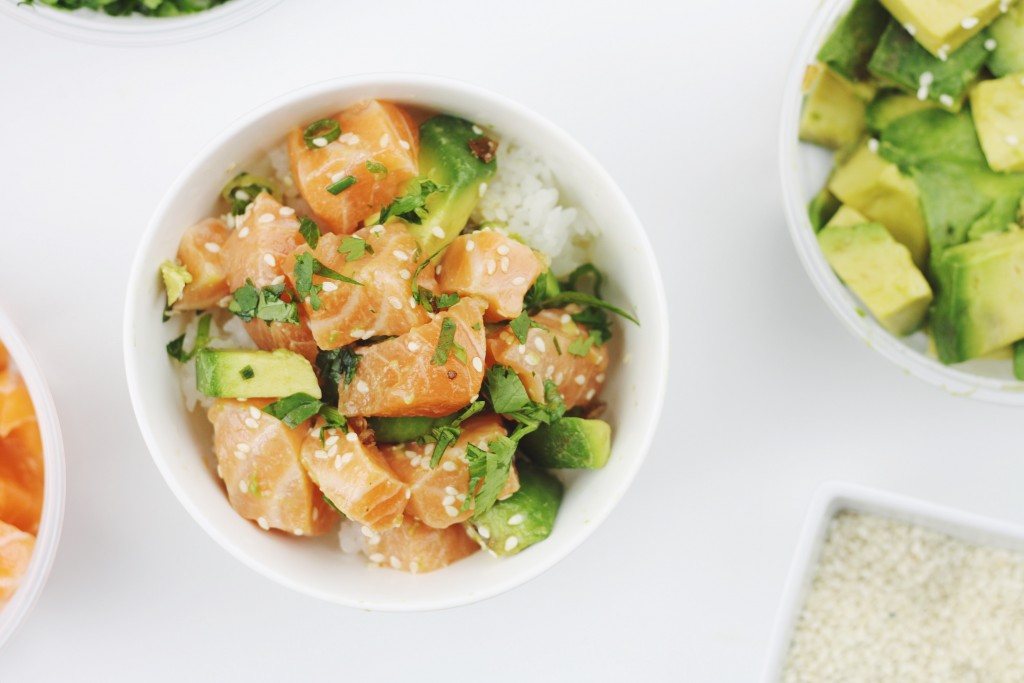 So since I was there I had to get a taste of the real deal.  It was a game changer.  My original bowl of Poké didn't even compare.  I realized that I didn't pre mix the bowl when I made it.  It doesn't seem like a big deal but the initial incorporation of ingredients is key.  I watched how the pros did it and took my new knowledge back home.
It was like black and white. My trip to Santa Monica definitely increased my Poké skills and I was happy to see that my poké rivalled the most popular spots in LA.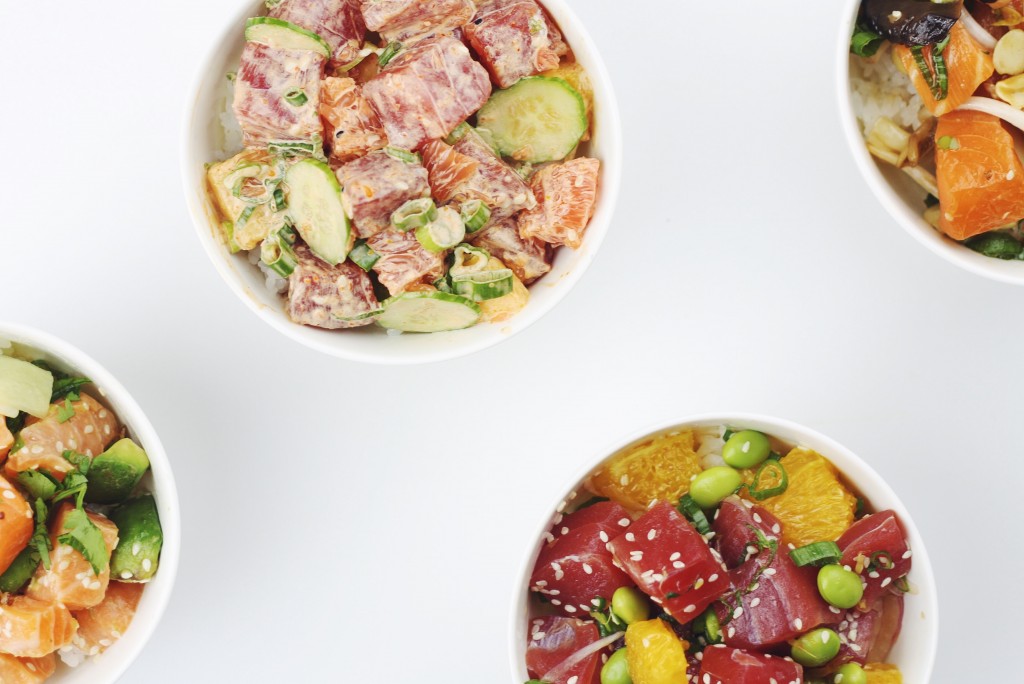 Think of this recipe as a guide more than anything.  You don't need to use theses specific toppings, they are just an example of a bowl I made.  I recently made poké for a crowd and set up tons of different toppings.  To give you an idea, I used mango, cucumber, avocado, oranges, grapefruit, kale, red onion, carrots, edamame, crispy fried onions, fried wontons, macadamia nuts, pickled ginger, and pickled shiitake mushrooms.
It doesn't matter if you use tuna or salmon, just make sure you are using fresh fish.  At the end of the day, the fish is the star of the show. If you don't start with good ingredients, you won't get a good result.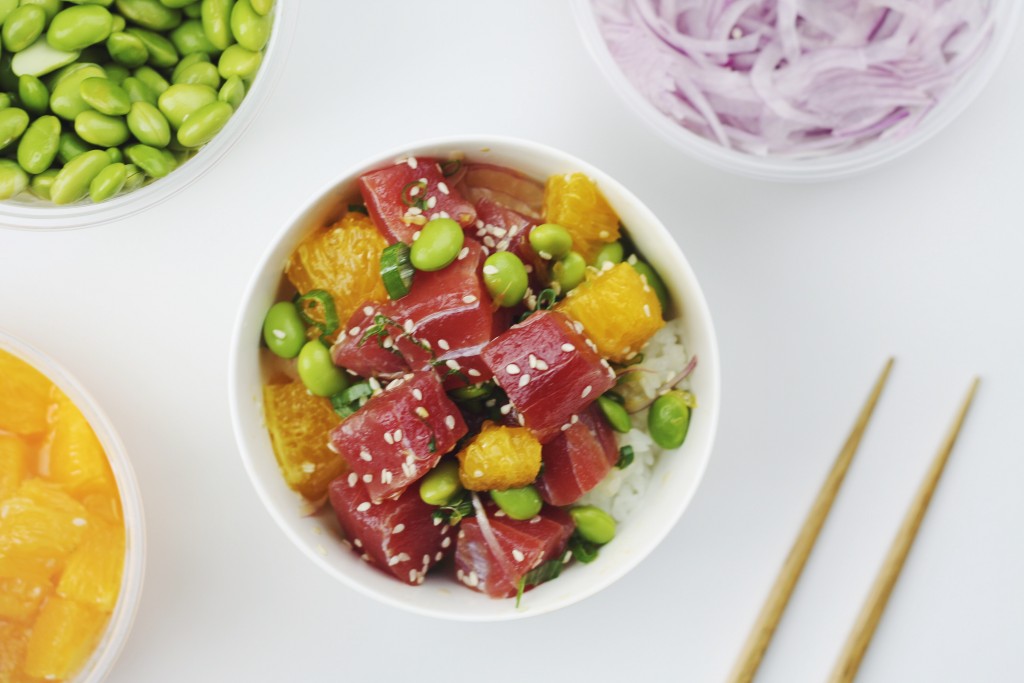 It's all about balance.  I recommend a few different vegetables (or fruits), something crispy, and something pickley in each bowl. Also, as a base, always include lots of green onion and sesame seeds.
Sriracha Ponzu Tuna Poké
Ingredients
For the Sauce
¼ cup Soy Sauce
2 tablespoons Orange Juice
2 tablespoons Carrot Juice
1 tablespoons Lemon Juice
½ tablespoons Mirin
1 ½ tablespoons Sriracha
¼ tablespoons Brown Sugar
To build your bowls 
1 lb Yellowfin tuna
Chili marinated oranges*
Steamed edamame
Shaved red onion
Green onion
Sesame seeds
*To make the chili marinated oranges, peel and dice 1 orange and marinate in 2 tsp chili oil.
Method
To make the sauce, Combine all the ingredients in a small bowl.  Stir well to combine and keep in fridge until ready to build bowls.
To get the bowls ready, cube all the tuna and keep cold until ready to eat.  For a full portion, add about 4 oz tuna to a bowl along with the rest of your desired toppings and sauce.  stir well and serve over steamed rice.