Fresh thyme elevates this classic drink to the next level. The thyme and lemon go so well with the gin from Heritage Distilling.  It's so fresh and aromatic. I always like to make a little bit of extra simple syrup, it will keep in the fridge for 3-4 weeks.  Hope you enjoy!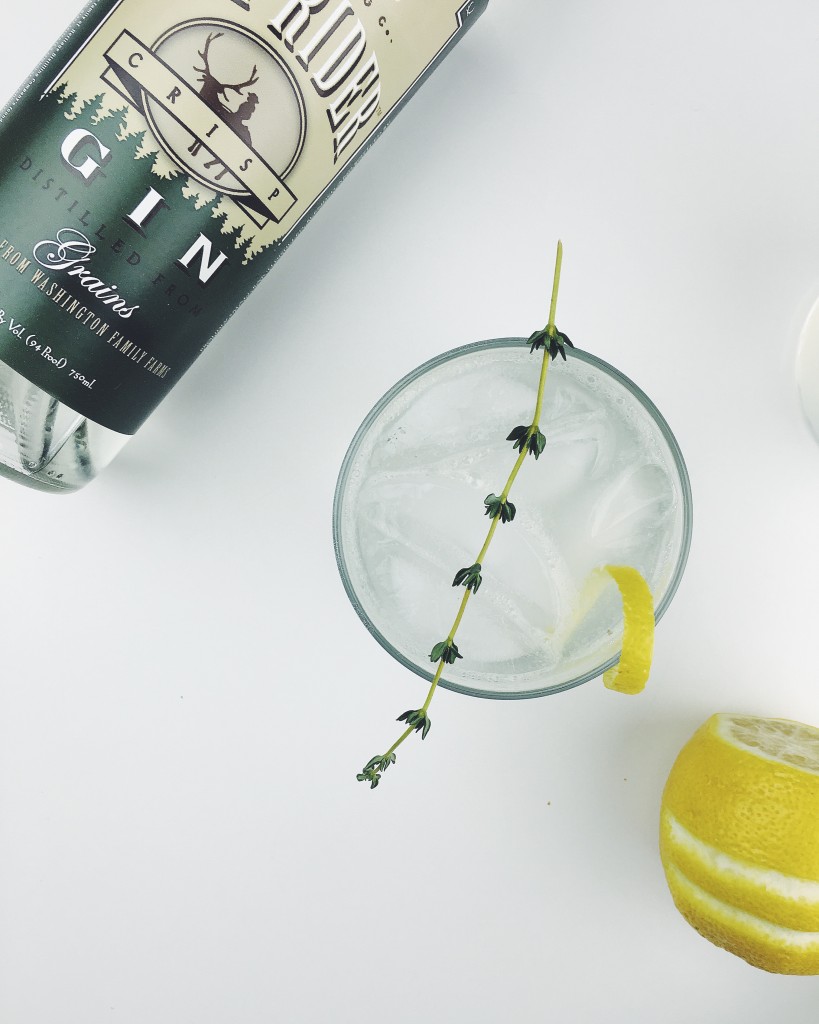 Lemon-Thyme Gin Fizz
Ingredients
1.5 oz Gin
1/2 oz lemon juice
1/2 oz thyme simple syrup*
club soda
Method
combine the gin, lemon juice, and simple syrup in a cocktail shaker with ice and shake vigorously.
strain into glass over ice filling it 3/4 of the way and top with club soda
garnish with a twist of lemon and sprig of thyme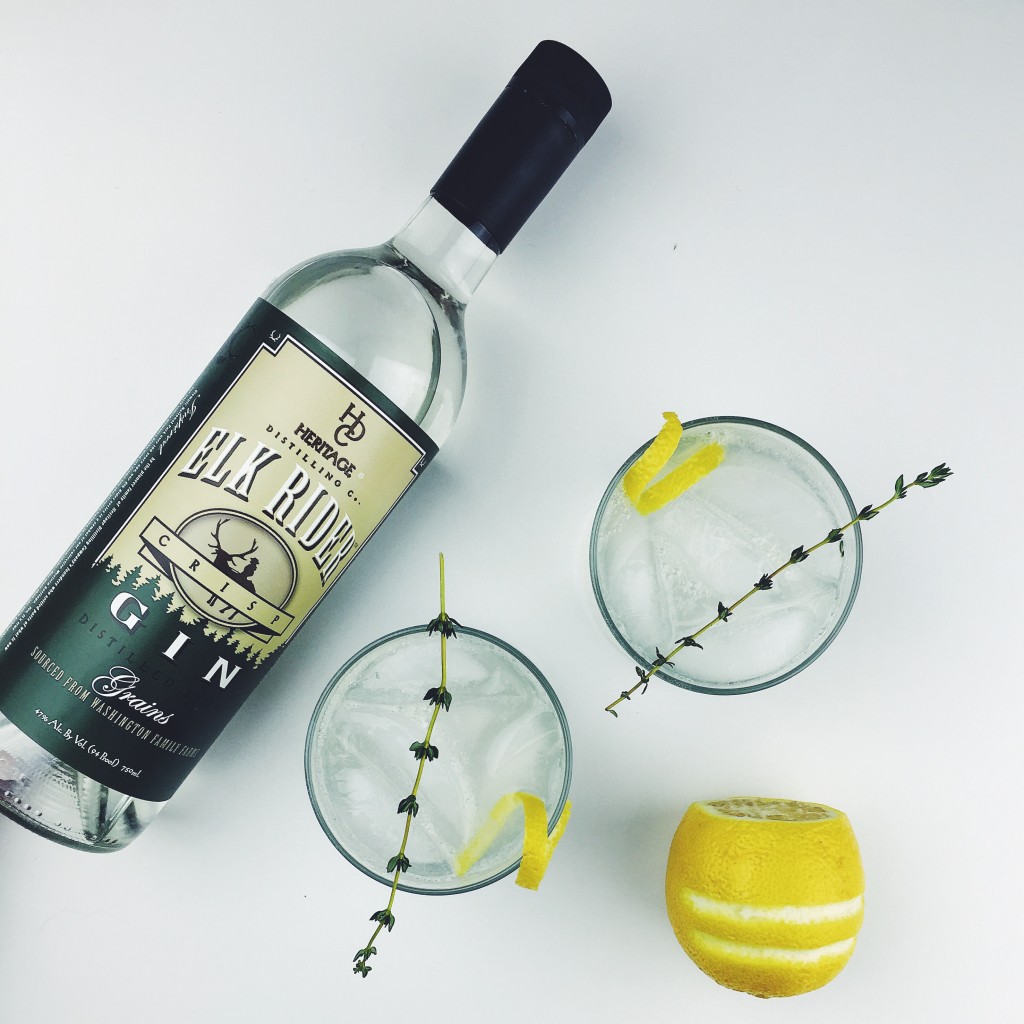 *to make thyme simple syrup, combine 1/4 cup sugar with 1/4 cup water and several sprigs of thyme in a small saucepan and bring to a boil, reduce heat to low and allow to simmer for 5 minutes.  Allow to cool and then strain before use.